Contact center solutions made especially for your industry
Regardless of industry, TCN's contact center platform delivers seamless customer experiences. Armed with award-winning software, your organization will be more reliable, secure, and ready for any communication channel your customers need.
Take a look at the specific features TCN has to offer for your organization's industry.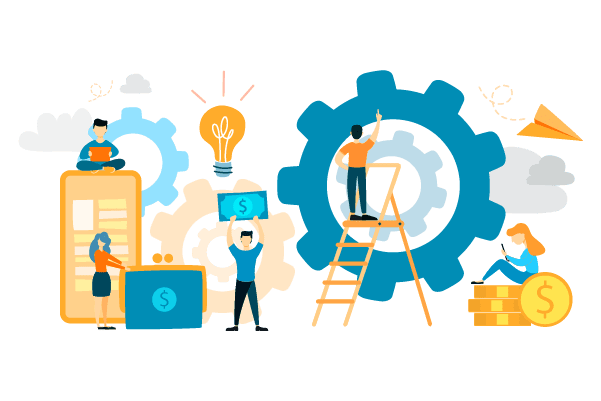 See TCN in Action
Newspaper Case Study
See how McClatchy used TCN to increase retention and reach its millions of readers quickly and efficiently.
See Case Study>
BPO Case Study
Find out how TCN partnered with a global top 10 BPO to achieve amazing results and reduce agent hours by 45%.
See Case Study>
Healthcare Case Study
A large U.S. hospital network reached out to TCN for help reducing call wait times and servicing more inbound calls.
Watch Video>
The best customer experiences come from using TCN.
"We are thrilled to be partnering with TCN because it offers the most advanced cloud-based contact center solutions in the market, providing contact center communications, operations and management in a single view. We are confident that TCN's innovative features for collections, ease of deployment and flexibility, global Telco bundle and billing capabilities would significantly benefit our customers in Japan."

– Saku Kawamata, President, ICXnet Corporation

"Telarus first partnered with TCN back in 2015 and we're excited about the prospect of further developing our carrier portfolio," said Meagan Thai, Telarus Director of CCaaS and UCaaS Solutions. "As a carrier-neutral technology services distributor, being able to diversify our offerings with TCN's technology while bringing strategic value to our customers has remained critical."

– Meagan Thai, Director of CCaaS and UCaaS Solutions, Telarus

"We are very pleased to be a key partner of TCN and celebrate a decade of partnership. Our teams have worked very well together, and we very much look forward to supporting TCN and its clients over the next decade. We are excited to be an integral part of their future growth."

– Spencer Taylor, CEO, Fintech Business Solutions

"TCN is an integral partner of our organization. Since moving to TCN, we have experienced a significant increase in efficiency and productivity in our call centers. TCN continually is improving its robust platform, rolling out new features and enhancements on a regular basis. Most importantly, their client services are best in class. TCN is vested in our success, and we value our partnership with them tremendously."

– Jennifer McMullen, Chief Revenue Officer (CRO), Annuity Health
See what TCN can do for your call center.