Room 303
Keep the conversations flowing with internal collaboration
Built directly into TCN's call center software, Operator, agents no longer need to worry about switching applications to find answers to questions during a live call. With Room 303, internal chat and collaboration becomes seamless.
Request a Demo
Meet Room 303
Managers can now more effectively manage performance without being overbearing. Whether an agent has a question or needs to learn more about how to help with customer inquiries, they can turn to Room 303 and get answers and information from other agents or supervisors. Room 303 is bridging the internal communication gap of agents and managers.
Improve communications
Built-in notifications provide instant and collaborative communication that increases productivity and employee morale.
Customer service
Reduce customer hold times by enabling agents to stay organized; help is just a chat away.
Available anywhere
Available wherever they are in Operator, agents can easily communicate with anyone on the team — no matter what application they are working in.
Collaboration at its finest
Room 303 allows for multiple shared rooms and conversations that allow agents to stay up to date on internal collaboration within the call center. Direct Messages and Shared Rooms make that happen.
Ready for remote teams
Bring the entire call center together, even when they're not in the same room. With Room 303, keeping agents productive and aligned with managers is a snap. Working from anywhere has new meaning.
Room 303 makes internal communication better
Direct Messages

One-to-one conversations are perfect for call center agents to get up to speed on conversation context. Find answers and resolve issues more quickly by communicating with anyone within the call center.
Shared rooms

Technical issues with customers often require more than one person to resolve. Help streamline the speed of call center resolutions by shifting internal conversations to Shared Rooms. Shared Rooms can be organized by internal announcements, department, team, project or just about anything.
Notification alerts

Get banner notifications from Shared Rooms and Direct Message conversations you are a part of. Room 303 becomes the central hub with Room Alerts. Managers can set up trigger alerts when Voice Analytics and common report metrics in Business Intelligence detects something is out of the ordinary.
Speedy customer resolutions
Room 303 eliminates the need for putting calls on hold while an agent gets help from a manager. Calls can continue seamlessly while agents find the answers they need in real-time with Room 303's integrated chat application.
Keep tabs on the entire call center
Room 303 provides managers with a unified look into conversation activities for the entire call center. Centralizing conversations helps call centers quickly identify performance improvements, implement decisions, target issues, and gauge how agents communicate in different situations.
Raising the bar for customer service
Giving agents the tools they need to succeed can quickly improve your entire call center's customer experience, including lowering Average Handle Time (AHT). Room 303 helps call center agents provide a better customer experience.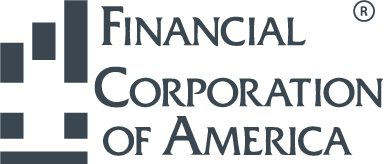 What our clients are saying
"TCN's Room 303 has given my agents a clear advantage when it comes to internal discussions. When we implemented Room 303, we saw a noticeable improvement in team collaboration, regardless of location. It has provided a quick and effortless way for my team to provide a better customer experience."
Bridget Dalgleish
Call Campaign & Technology Admin | Financial Corporation of America
Discover related solutions