Meet TCN Operator
The Ultimate Collection Of Call Center Tools
TCN Operator is a collection of all the best call center tools seamlessly integrated together. With TCN's no contract promise, the cloud-based platform is customizable to meet all of your call center needs. TCN's call center software supports billions of consumer and agent interactions each year.
Watch Demo
Reach Your Customers Wherever They Are
Omnichannel Communications
Control all call center communication channels in one place.
Provide your agents with a unified experience and the ability to talk with consumers over whichever medium they prefer. Offer numerous channels of communication, and let the customer choose their preference.
Compliance Shouldn't Hold You Back, But Make You Stronger
Compliance and Data Management
Equipped with the right tools, your call center can confidently tackle all compliance regulations.
Keeping your call center and your customers' sensitive information safe is of the utmost importance. Following compliance regulations such as TCPA, HIPAA, and FDCPA is made possible by automating and streamlining proper call center practices. Data without the proper protection may lead you to difficult hurdles down the road.
Data Management Made Smart
Intelligence, Reporting, and Analytics
Understanding call center reporting and analytics doesn't require a crystal ball.
Innovative call center software helps you manage operations so you can plan and prepare for the future. Strategic reporting helps identify anomalies, trends, and measure performance — ensuring your real-time data is used to your greatest advantage.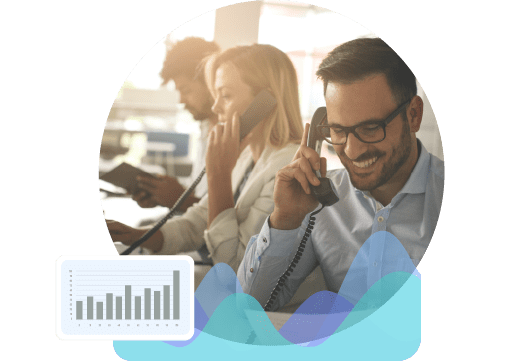 Real-Time Data and Information at Your Fingertips
Workforce Engagement
Internal improvement starts when you have access to the insights that tell you what you need to know.
Optimize your call center by assessing agent performance and utilizing smart scheduling. Make informed decisions that help you train and monitor your agents with efficiency in mind.
Check out the CFPB's latest rules and updates
Software That Goes Right Along With You
Integration and Automation
TCN's streamlined software has you in mind with its seamless integration into third-party services and applications.
Automating operations keeps your call center efficient no matter the industry or partners — TCN takes care of things for you behind the scenes. With 24/7 support from skilled representatives, you will find yourself in good hands.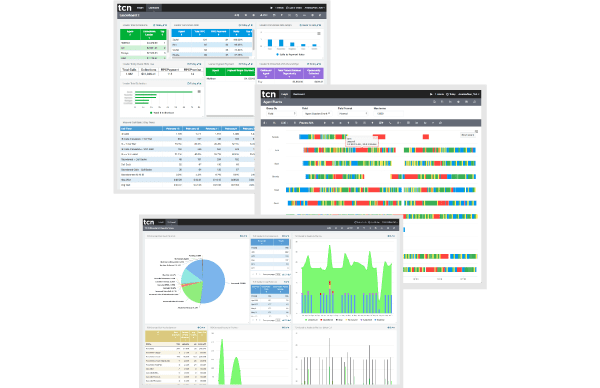 Manage All the Moving Pieces
Integrated Infrastructure
Having all of your call center tools deeply integrated makes monitoring your operations much smoother.
Collaborate with your team, leverage artificial intelligence and machine learning, and monitor progress from anywhere.
Find out what TCN can do for your call center