Automated IVR Surveys
Customer surveys that deliver actionable feedback
In today's competitive business climate, companies are looking for ways to attract new customers while retaining existing ones. Your company can collect, analyze and understand customers' responses through automated IVR surveys to better grasp their needs and experiences with your brand.
Request a Demo
No second-guessing what your customers are thinking
TCN's IVR surveys are designed to deliver instant and valuable results, providing essential insights that effectively steer future business decisions, thus ensuring a well-closed feedback loop to enhance overall performance and customer satisfaction.
Immediate results
Immediately track and prioritize survey results about how your business is performing.
Actionable insights
Survey insights provide operational value and a holistic view of agent performance.
Reinforce agents
Reward and recognize agents for their successes and positive customer feedback.
Listen better with survey solutions
Customer Satisfaction Score (CSAT) surveys are more than just a survey. They are essential to any business or organization to help gauge satisfaction with the services. Measuring customer satisfaction shows you care and that customer feedback is valued. TCN's surveys were built to be configured or modified in minutes and designed to quickly gather input from individuals about the most simple or complex situations using TCN's IVR solution. These solutions also offer endless decision trees or branching based on customer responses or other actions while on the call.
Keep your customers connected
Measure customer satisfaction

Gather valuable feedback from individuals that can shape the customer experience for your organization. Doing so also gets customers thinking about your products, brand and service interaction.
Agent performance

Automated IVR surveys provide agents with valuable feedback, directly influencing potential reward or coaching opportunities. These situations will keep agents motivated to provide positive customer experiences.
Conduct market research

Know your customer demographics before going to market by learning their habits, preferences and attitudes towards a particular cause. IVR survey marketing research is the most cost-effective option compared to traditional methods.
Score phone leads

Score your phone leads using a simple outbound automated survey that can be passed directly to sales for immediate conversion. Asking qualifying questions helps vet top opportunity-based responses, keeping service calls out of the sales process. Scoring leads saves precious time during the sales qualification process.
Make every insight count
From grading agents to improving customer support, you'll be sure to make more informed business decisions and unlock your agent's potential using a survey solution. When combining a survey with performance analytics and reporting, you can make sense of your data within a single interface. Never manually gather or analyze survey data again.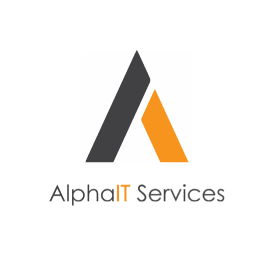 What our customers are saying
"When searching for a call center platform to integrate with, TCN was our solution of choice mainly due to its ease of use and streamlined agent experience. TCN has a longstanding reputation within the call center industry, and we know that our partners will view the addition of TCN as a significant benefit, simplifying and facilitating the payment collections process."
Alpha IT Services