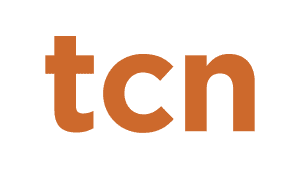 Back in 2017, Global Connect merged with TCN. Since then, TCN and Global Connect have worked to combine the two companies' platforms and effective April 1, 2020, no campaigns or broadcasts will be able to run on the Global Connect platform. All accounts on Global Connect will need to be transitioned to our new platform on TCN. Please contact your Global Connect or TCN account manager to make sure there is no disruption in your services. The transition will be smooth and will come with additional features and a more comfortable user interface.
Learn More About TCN
Frequently Asked Questions (FAQs)
We've developed a list of Frequently Asked Questions (FAQs) below to address any concerns you have. If you have a question not on this list, please call us at 866-745-1900.
What happens to Global Connect's platform?
The Global Connect platform and technology are now combined and enhanced into TCN. TCN will begin transitioning Global Connect clients to the new TCN platform immediately. On April 1, 2020, service on Global Connect will discontinue. Please call 866-745-1900 to speak to your Account Manager to avoid any disruption.
TCN's platform will provide a better user experience as well as additional reporting and agent tools for increased efficiency.
What benefits do the customers (both TCN's and Global Connect's) gain from this merger?
Both companies bring mature, industry-leading contact center technology to the table. Combining the two into a robust multi-channel product will enable customers to better address and respond to the evolving contact center market needs. With the combined companies, sales teams, and market share, we will have more resources available to continue to push product innovation as customer needs continue to change and grow.
What does this merger mean to TCN's future product roadmap?
TCN's Global Connect merger will deliver many benefits, notably faster feature development such as multi-channel capabilities (SMS, email, etc.), AI & machine learning, and list management services.
For more information or to request a demo of TCN, please call us today at 866-745-1900.