New Call Center Technology for the Healthcare Industry Can Improve Communication and Increase Revenue Across the Community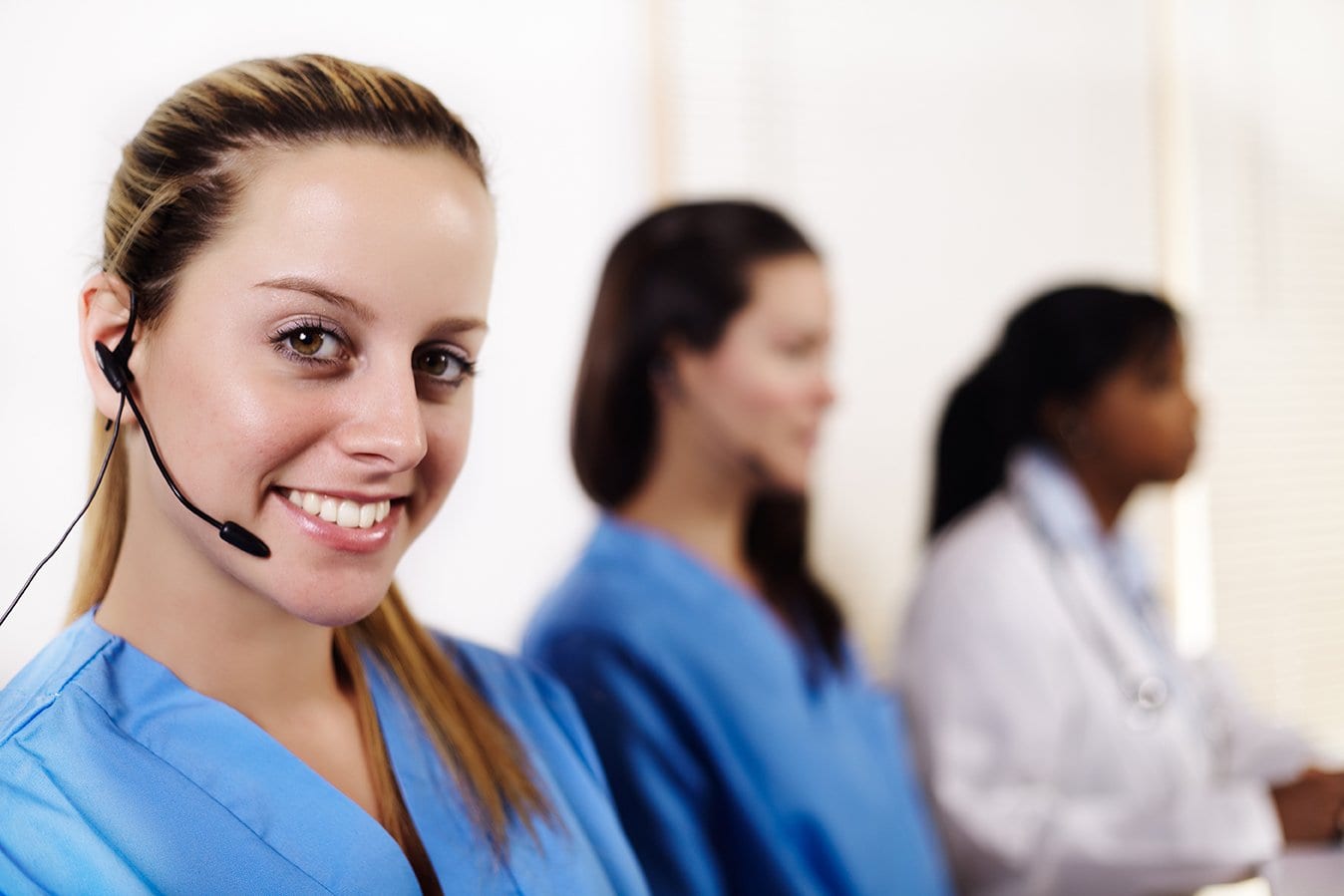 Healthcare providers face a number of demands on their time, from full days seeing patients to managing administrative tasks after the day is done. Adding to the burden is ensuring that effective patient communication is easy, cost-effective and efficient, which is a tall order for most organizations. In fact, a recent survey found that patients rank greater communication with their healthcare provider (50 percent) as being just as important as a life event (50 percent) in motivating them to become more engaged with their healthcare.
In a field where patient care is the number one priority, it is important to have a solid foundation of communication with patients. Through challenges such as budget reductions and high operational costs, healthcare providers seek effective patient communications solutions that that help save time and improve revenue cycle efficiency.
One solution is to incorporate a cloud-based call center technology into healthcare practices to automate patient engagement. TCN's new VocalRx provides various tools specific to the healthcare experience, bridging communication from practice to patients through a easy-to-use, cost-effective platform. The result is improved patient communication, enhanced revenue cycle efficiency and time savings across the healthcare industry.
Read on for more details on the specific benefits VocalRx can deliver for healthcare organizations of all sizes.
Simplified Billing and Payment Options
Having an easy-to-use, no-hassle billing system in healthcare is a very important aspect of patient care and convenience. Within a variety of industries that have incorporated cloud-based call centers, many have shown to increase productivity and develop better customer interactions, resulting in fewer outstanding balances.
VocalRx's BillPay feature automatically schedules bill reminders, as well as self-pay options, saving patients time, while making it simpler and more convenient for patients to pay at a time that works for them to ensure fewer missed payments that could result in late fees.
Updates and Reminders
It is recommended that we see our primary physician and dentist at least twice a year. For most practices, these appointments are scheduled up to six months in advance. Considering the large time gap, it's not uncommon for patients to overlook upcoming appointments, so reminder calls are often needed. But when physicians work with up to 20 patients per day, contacting them one by one for appointment reminders is a time-consuming task.
Using VocalRx's CheckIn feature, healthcare practices can set automated reminders and confirmations for their patients, potentially reducing missed appointments. It can also be used to send a quick summary of what is needed for the appointment, such as directions or required documentation.
Healthcare practices might also need to contact a large group or subgroup of patients in a short amount of time, like when inclement weather strikes. For unforeseen closures, VocalRx's cloud-based call center platform will allow you to broadcast important messages to a large number of patients using the RapidCall feature – all you need is internet access.
Patient & Staff Communication
Healthcare practices interact and attend to thousands of patients. Compared to the ratio of physicians and administrative staff, there is an opportunity to improve the customer service experience for patients, as well as providing an easy-to-use system system for office personnel.
Just like within call centers, a healthcare organization can use VocalRx to connect incoming calls with its electronic heath record (EHR) system. The AgentPop feature links the two systems to instantly populate key patient account information when the call is answered, better equipping the healthcare office personnel to fast provide and easy assistance.
VocalRx also has a NoHold capability that enables patients to be called back instead of being placed on hold, relieving patients of the frustrations of waiting without losing their place in line.
Keeping in Touch
A patient's experience should be a streamline process from scheduling an appointment to the doctor's office. Healthcare providers are able to maintain growth through loyal patients and reputation of their care. Gaining a better understanding of patients' needs and concerns can be done easily through an automated call survey via VocalRx's SurveyMe function.
Healthcare offices can create their own calling campaigns to maintain communications with patients, as well, using the VocalRx EZ-Set interface that reduces reliance on an organization's IT department. VocalRx can also be further customized for a healthcare provider's specific needs using the BeCreative tools.
The possibilities to better communicate and enhance the patient-provider relationship are virtually endless with the automated patient engagement platform and suite of contact center tools that TCN's VocalRx now brings to the healthcare industry. With time savings, enhanced revenue cycle efficiency and improved communication sure to increase, healthcare practitioners and hospital collectors now have a new tool that can help improve the overall patient experience.
Learn more about TCN's VocalRx, and request a demo to discover how the new automated patient engagement platform can impact your healthcare organization.</b<