How to Choose the Best Call Center Software for You

Making a big decision requires big planning. Things like buying a home, a new car, or moving to a new city are significant life changes that usually involve lots of research and weighing your options. However, all that time and hard work pay off once you finalize your decision and know you made the right choice.
If this is typical for our personal lives, why wouldn't we give the same thought and care when making a big business decision, too? In a contact center, choosing which call center software to use affects every nook and cranny of your operations – so you don't want to make a hasty decision.
What is call center software, and why do I need it?
Call center software is the platform a contact center uses to conduct operations. Everything from the dashboards agents use to make and receive calls to tracking metrics and overseeing call center performance can be done through call center software.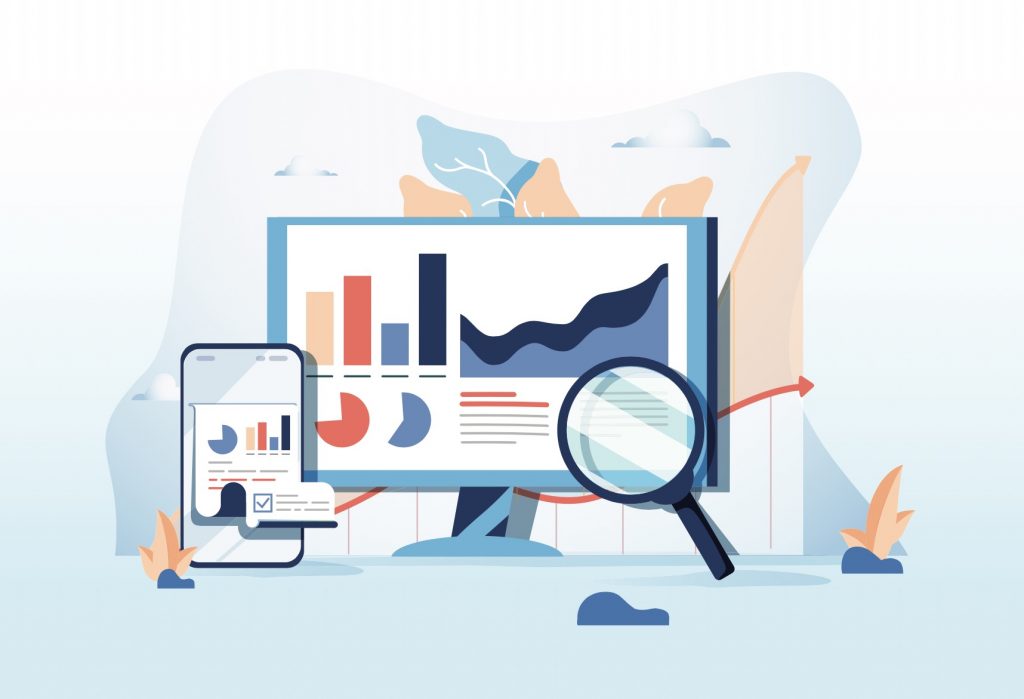 Contact center software offers organizations access to all the solutions needed to maintain smooth operations. Whether you're doing inbound, outbound, or blended calling, there's a call center software that can provide you with features that streamline work, give you insightful data, and improve agent productivity. In an industry that depends on KPIs and metrics, you need a solution that can provide you with everything you need when you need it. Let's dive into call center software to help you make an informed decision and choose the best call center software for you.
A Brief History of Call Center Software
Although call center software is used worldwide now, that hasn't always been the case. Before the 1950s, when a person made a call, the hold length was only as long as it took the operator to transfer them to the person on the other end. There were no horror stories of being on hold for hours at a time.
However, in the mid-1950s, the first Automatic Call Distributor (ACD) was created. Initially, this invention didn't make waves because less than 50% of households had phones. Years later, the first call center was launched by Birmingham Press and Mail to handle incoming inquiries. This was the first time a business had attempted to communicate with its customers in this way, and it helped pave the way for customer service today.
Innovation and technology progressed over the following years, introducing toll-free numbers and Interactive Voice Response (IVR). As the 80s came around, society was introduced to not only scrunchies and legwarmers, but a surge in call centers and longer call hold times. As the contact center world grew, so did the hold times for consumers. Fast forward to today, and the call center world has only continued to change.
Today we have automation tools that allow consumers to get information quickly without needing an agent, and businesses can communicate with consumers more professionally and efficiently than ever before. Call center software has come a long way to adapt to the ever-changing consumer expectations, and it will only continue to do so as long as innovation thrives.
Cloud-Based Solutions – Accessible Anytime, Anywhere
With call centers located all over the world, there is a constantly increasing demand for software that can keep up with business operations. In today's day and age, your call center software needs to be cloud-based — and that should be non-negotiable.
Cloud-based call center software allows data to be stored digitally and securely without the need for data centers and hardware. With a cloud solution, call centers can quickly implement new solutions and features without needing an IT crew and new installations. Gone are the days of waiting weeks, even months, for an update or new feature that requires additional fees and labor.
Many software providers are stuck in their old ways of on-premise solutions that only hold back the businesses trying to keep up with the competition. With cloud-based call center software, you can make changes to your platform within hours, and there's no need (or cost) for an on-site team, travel, or hardware that's only going to be outdated again in a few years.
Using the cloud also allows you to quickly and securely access the platform and data from anywhere, at any time. This has proven especially useful and essential during the COVID-19 pandemic when thousands of call center agents needed to work remotely. When equipped with the right tools and call center software, agents were able to transition to the work from home (WFH) model smoothly and operate with the same platform dashboards they're used to using every day in the office.
Industry trends show that the cloud is only becoming more prevalent in the call center world and is becoming the new standard for making a good contact center software. It's time to say goodbye to on-premise solutions and hello to the cloud.
What to Look for When Choosing a Call Center Software
When choosing a call center software, you deserve one that will be upfront with you about its policies, features and pricing. As a busy call center manager, you don't have time to dig for basic information, only to find out the platform still wasn't transparent about what it has to offer.
A few necessities to look for when choosing your call center software:

A robust selection of tools that meet your needs
No contracts that lock you down
Cloud-based solutions
Excellent customer support and training
Innovative features that automate tasks
Tools to help maintain compliance
While these are only a few of the crucial things to look for when choosing a platform for your contact center, they are a good place to start. Conduct extensive research the way you would if making any other big life decision, remember? Make sure you're aware of your options and don't be afraid to request a demo of any platforms that seem promising. Getting a better look and understanding of the software will only aid in making your final decision.
Key Features and Benefits of TCN's Call Center Software
One of the top call center software providers, TCN, is a worthy contender when deciding on the right contact center platform. TCN's call center software is one of the few that checks all the items on the list above — complete with features that anticipate your needs, provide you with scalability and flexibility, and don't lock you into a contract.
TCN's Operator platform combines a deep understanding of call center needs with a unique approach to pricing. TCN has a strict no-contract policy that ensures its clients stay happy and never feel trapped. TCN Operator supports rapid scaling and instant flexibility to accommodate your changing business needs.
TCN's contact center platform features a holistic set of easy-to-use, automated agent tools and advanced apps for omnichannel communications, workforce engagement, compliance & data management, integration & automation, intelligence, reporting & analytics, and collaboration & accessibility.
The award-winning software platform also provides clients with 24/7 support to ensure smooth operations and answer any questions that arise. https://www.tcn.com/ to see how it compares to other providers you may be considering.
How do I know I made the right choice?
After everything is said and done, knowing whether or not you made the right decision might take a little time. After a few months of navigating through the platform and getting familiar with the dashboards, you'll be able to identify if the solution is meeting your business needs and if there are any gaps.
Your call center software should be taking some of the guesswork out of making daily decisions and should ease the weight on your shoulders by automating time-consuming tasks. You should feel like you better understand all your call center operations and can access actionable insights easily.
You shouldn't have to settle or feel like you sacrificed certain things on your list when choosing a call center platform. Your business makes millions of calls, so you need contact center software that helps you make every call feel like one in a million. Learn more about TCN's solutions and see how it can boost your call center today.