Happy Call Center Agents are TCPA Compliant Agents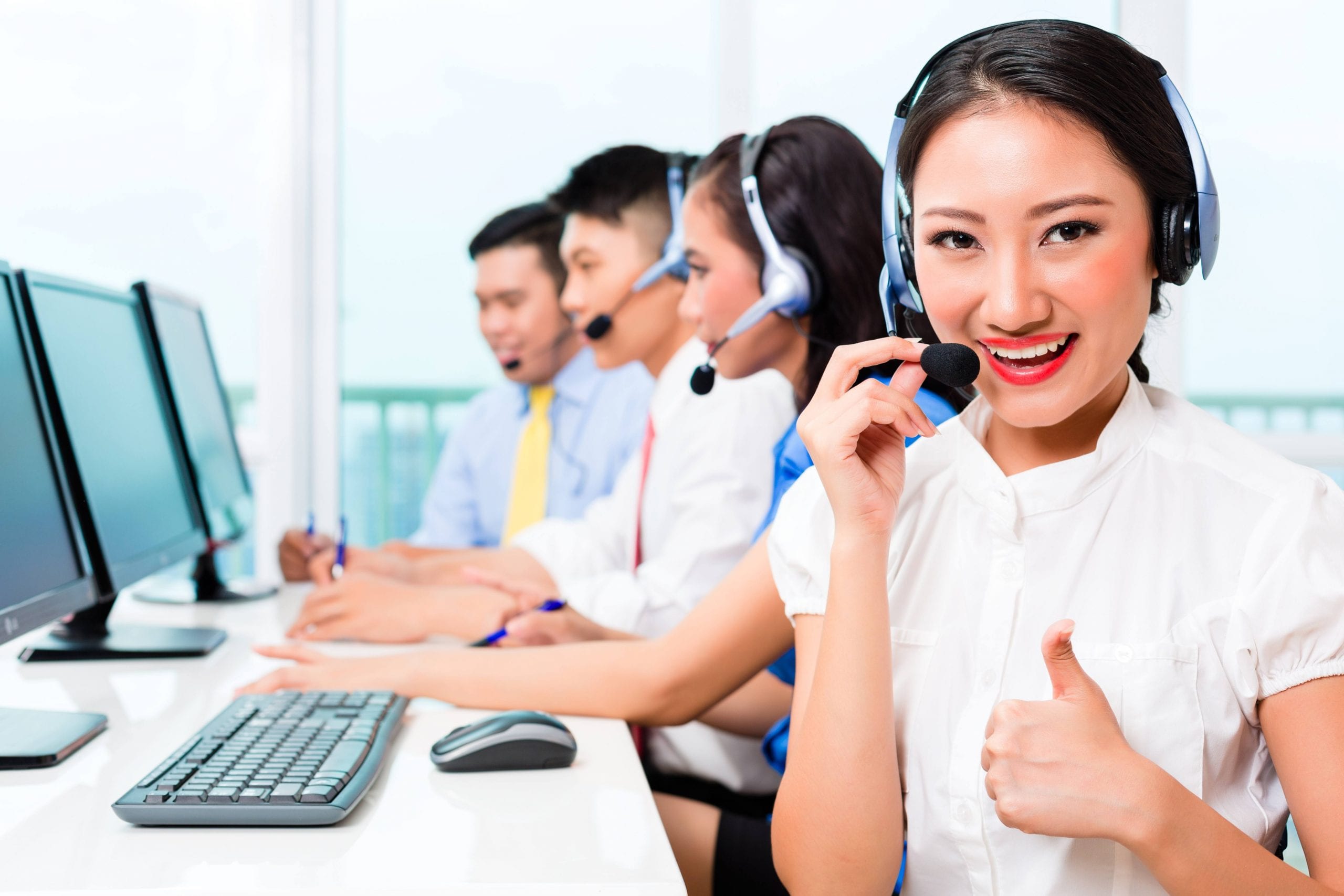 Call center rules and regulations for agents sometimes feel like a list of "thou shalt not's." Managers receive directives from federal and state governments. They, in turn, command call center agents to avoid certain practices and adhere to guidelines found within the Telephone Consumer Protection Act (TCPA), the Health Insurance Portability and Protection Act (HIPAA), and the Payment Card Industry Data Security Standard (PCI DSS).
The number of acts and standards, plus all the guidelines contained within each document, threaten to overwhelm agents. The rules become burdensome, lowering productivity and workplace happiness. But the rules don't have to be perceived or received that way. You can change the dynamic in three simple steps, thereby improving call center agents' wellbeing, engagement, and job satisfaction.
1. Shift the Perspective on State and Federal Mandates
It's easy to set state and federal mandates in the format of rule and consequence: "If you fail to comply with the TCPA, then a lawyer could sue the company." The strategy works short-term but fails to deliver results long-term. Your call center agents require better reasons to stay compliant.
Because of that, an improved format may be found in rule and reward. "If you follow the TCPA (or HIPAA or other applicable regulation), you help customers and keep their identities safe. Plus, they enjoy the call, you enjoy the call, and everyone gets off the phone quickly and more-or-less happy."
Such an alteration demands building compliance into every action, from phone calls to text messages. It means not only establishing call recording procedures but also explaining the "why" behind the activities. For example, turning off the recording safeguards consumers' personal information or financial accounts. PCI compliance offers its own benefits, namely, decreasing the risks of a data breach.
2. Empower Your Call Center Agents
Once you shift the perspective on TCPA compliance and other call center regulations and rules, you will want to enable your agents. Happy agents may be compliant agents, but they often are empowered agents, too. They know the rules and the positive reasons for obeying them through ongoing education, training, and workshops.
Through those initiatives, call center agents come to understand they are the first line of defense in compliance and adherence. They maintain a sort-of Smokey the Bear mantra: "Only you can prevent forest fires." Your call center agents, however, prevent the risks and consequences of mismanaged consumer data.
Their efforts lessen the likelihood of a data hack. Their work also establishes greater trust between themselves and consumers. Consumers know they won't receive harassing calls at all hours of the night, and call center agents know their adherence affects call center efficiency and productivity.
3. Track Your Call Center's Progress
Adherence shouldn't be encouraged only through changing perspectives and empowering call center agents with the ability to comply. It should be motivated through metrics and monitoring. By defining TCPA compliance goals, you give agents a tangible number to reach for.
Creating such objectives often incites a curious sort of competitiveness. Many people enjoy achieving goals as long as they a) know what the goals are and b) see they're getting closer to achieving them. Metrics and monitoring, then, are everyone's allies, not enemies.
It takes time for agents to concur with that viewpoint, but you can help get them there with ongoing feedback, regular organization-wide updates, and a personalized dashboard like the Agent Gateway. With the Gateway, call center agents witness how their work has improved over the past few weeks and months. They use that data to inform how they handle calls and customers, again granting an opportunity for them to own their roles in the call center.
This data and awareness subsequently increases productivity, happiness, and job satisfaction. It shows agents they're not cogs in the machine but integral to the consumer's experience and the company's success. Lately, it encourages greater adherence and compliance because the data demonstrates that the two items deliver best-in-class results—for them, for consumers, and for you.
If you'd like to take a tour of the Agent Gateway, request a demo today.