Combat These Common Customer Service Challenges by Empowering Your Call Center Team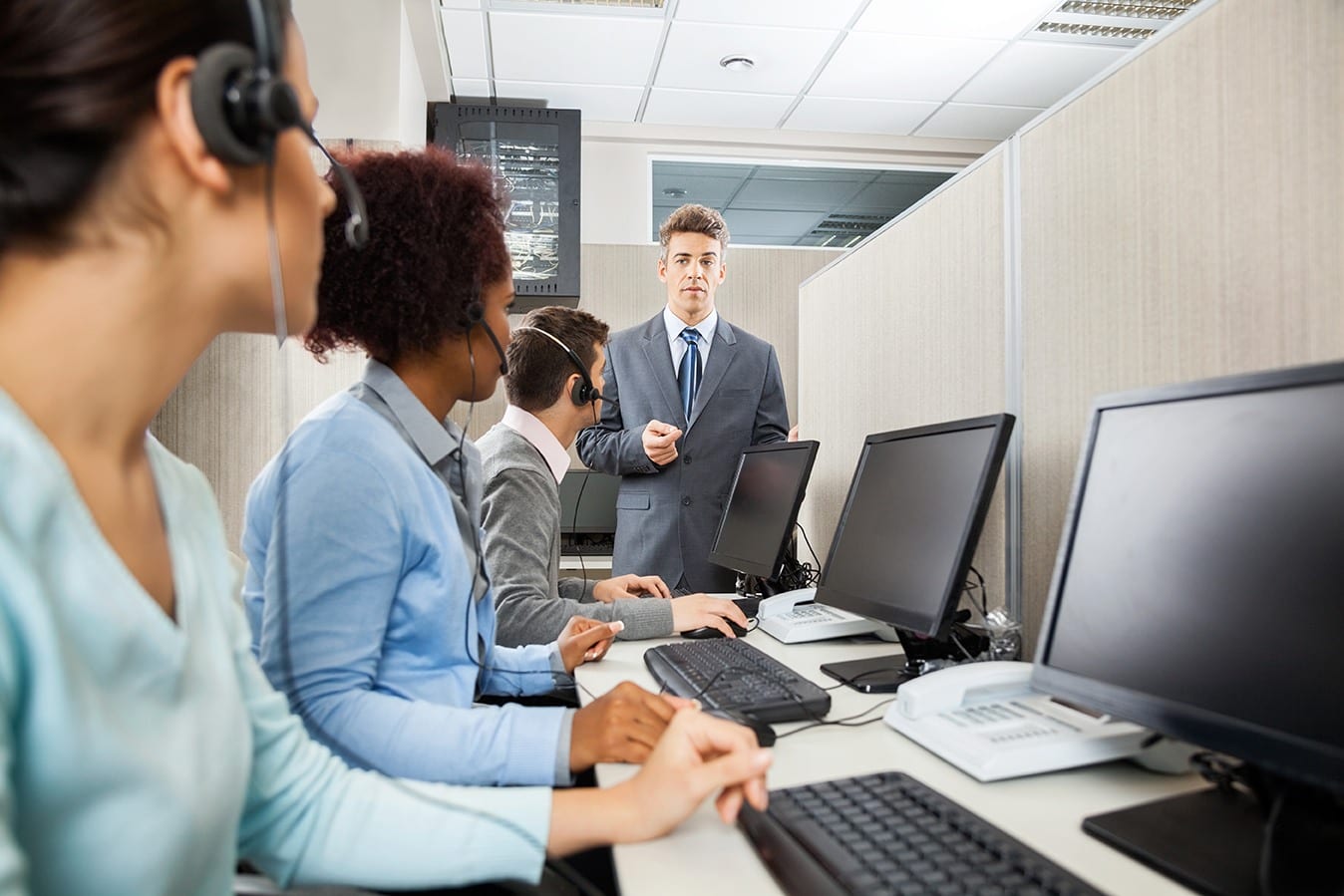 Providing excellent customer service is a top goal for many – if not most – companies. While there are some intangibles that come into play, for example, some employees excel at making connections with customers and smoothing over difficult situations, there are also many ways to arm your team to ensure that everyone feels empowered to provide the absolute best customer service possible.
Chances are when a customer contacts a service center, it's not to have a pleasant chitchat. Unfortunately, there are instances when – regardless of your agents' best efforts – the caller ends up frustrated at the end of the interaction. Here is some common feedback about customer service encounters that leave customers frustrated time after time.
1. Hold times. Being put on indefinite hold isn't the best use of anyone's time. Prolonged hold times only serve to make what could already be a tense situation worse.
2. Agent transfer. Customers prefer to speak with one, maybe two, individuals and get resolution to their problem.
3. Interactive Voice Response (IVR). IVR is great—when it works. Callers quickly get frustrated when the IVR doesn't understand what they're saying or cannot recognize information input on a keypad.
4. Repeat questions. When customers repeat answers to the same question again and again, they become irritated. They want the call center agent to really listen to their problem and resolve it.
5. Repeat calls. Mistakes happen and products act persnickety at times, but customers shouldn't have to make repeat calls for the company to take responsibility for a defective product or faulty service.
6. Website service option. Customers generally don't call the contact center unless they've exhausted other support options first. If they make the call, they want to talk with a representative, not be prompted to fill out a contact form on the company website.
7. Return calls. Customers would like an agent to call them back at a convenient time. However, they rarely leverage the option because they fear their messages will get lost or go unheard.
Customers don't want to experience any of the above scenarios. They want to call customer service and be swiftly connected with an agent who knows their name and can knowledgeably discuss a potential issue.
Benefits of the Modern Call Center
You can provide the second kind of service with modern contact center technology. With it, your customer service team becomes exceptional. They deliver excellent customer care and support, which improves your quality of service (QoS) and customer satisfaction ratings.
Below, you'll discover five ways that cloud-based call center technology empowers agents to overcome common customer service challenges. Empowering your team creates a win-win situation for those on both ends of the call – the agent knows he or she did their job well, and the customer leaves the interaction satisfied and happy.
1. Proper Call Routing
With cloud-based call center technology, customers speak with the right agent, every time. Customers connect with agents based on skills (skills-based routing) or are guided to an appropriate agent via decision blocking. The second feature essentially acts as an interactive flowchart that quickly and efficiently gets the customer to the agent best suited to the call.
If you need greater flexibility, you have it with TCN. You can set up additional rules for inbound calls that funnel customers to agents more quickly with TCN's custom logic.
2. Single Customer Records
TCN's technology improves customer service exponentially with single customer records. The platform integrates customer data from a variety of sources, such as a CRM, electronic health records (EHR) or other solutions, into a single customer file, giving contact center agents all the information they need to speak with a customer and resolve the issue at hand.
In addition, the feature prevents duplicate entries and highlights missing or incorrect information. A call center agent can then ask the customer for data, leading to better service during the call and future interactions.
Finally, a single customer record tracks communication across channels. Agents can easily pull up text message exchanges, emails and phone calls to review the customer's history and deliver best-in-class service.
3. IVR System
The typical IVR experience transforms for the better with TCN's system. It provides extensive functionality with the ability to customize scripts and voice recordings. You can also add layered routing options to sift callers to specific agents or features like auto-payment processing.
Even better, you can implement an IVR within minutes. With TCN's templates and call flow wizards, your IVR will be up and running in almost no time.
4. Manager Barge-In
Customers – and their unique situations – can be a challenge, testing the experience of even the most adept agents. You can keep your commitment to excellent customer service with TCN's Manager Barge-In.
Managers typically use the feature to monitor and aid new contact center representatives, but they can also use it to step into a particularly trying conversations. Doing so assuages the customer's angst and relieves the agent. They don't view the interruption as rude; rather, they see it as a manager supporting them in a tight spot.
5. VocalRx
TCN's VocalRx optimizes the healthcare experience so that patients stay focused on what matters: improving their health outcomes. With the solution, you can automate patients' appointment and payment reminders, as well as reduce hold times with skills-based routing and decision-blocking fences.
Because customer feedback is critical to meeting healthcare and federal guidelines, TCN makes getting it easy and efficient. VocalRx's SurveyMe feature allows agents to gather comments, concerns and complaints that can be used to inform decisions and improve patient care.
VocalRx benefits healthcare professionals and facilities, but TCN offers add-on services that produce similar effects in any industry vertical.
The customer experience isn't set in stone. Make it exceptional, perhaps even inspirational, by empowering agents with modern contact center technology. When you do, customer complaints will diminish and praise and loyalty will grow.
Check out the other ways TCN can positively impact your business by downloading our "Implementing TCN to Increase Profits" eBook today.