Cloud-based Call Center Software: Top 10 Reasons to Make the Switch TODAY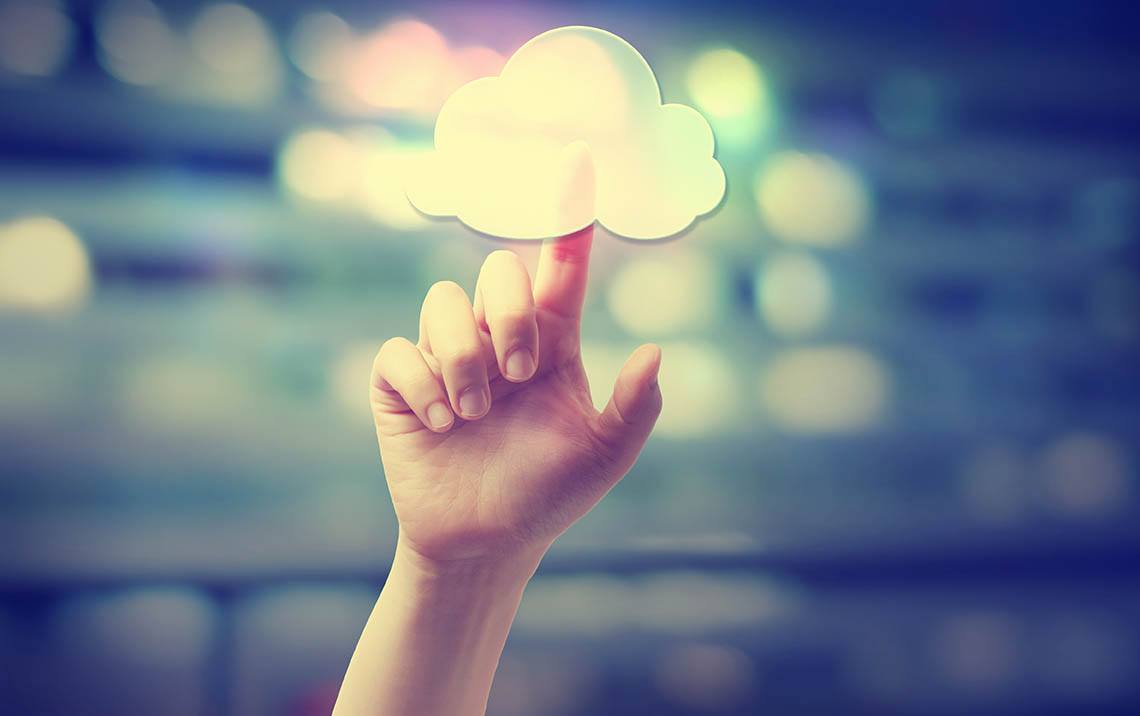 As most in the call center industry can attest, there is a lot of talk lately about the benefits of transitioning to a cloud-based, hosted phone solution. The advantages that the technology offers in terms of scalability, flexibility and backend power make it extremely attractive to operations of all sizes, and making the switch doesn't require any expensive new equipment, installation visits from technicians or lengthy training sessions.
There's plenty of information online about the benefits of making the switch, but sometimes it's a challenge to break through the noise for a quick rundown of the basics.
Let's break it down and look at the top 10 reasons companies are making the switch from an old-fashioned on-premise system to a modern, hosted contact center solution.
1. Higher Agent Efficiency
Hosted contact center solutions are loaded with tools designed to improve the workflow of your team and help keep them performing at the highest level. A combination of campaign linking to keep the ball rolling throughout the day and real-time monitoring of your agents' performance can help you stay lean, mean and competitive.
2. Built-In TCPA Compliance
Managing your compliance efforts can be a major hassle, but it's important to keep up-to-date with changing rules and regulations. Cloud-based call center software integrates tools to ensure you're always acting in compliance with the law, taking the guesswork out of the process. With features like cell phone scrubbing to automatically cancel robodialing to mobile numbers, your agents can focus on what's important: engaging with your customers.
3. No Hardware Investment
Imagine upgrading to a state-of-the-art, high-tech software system mid-week, with little to no downtime, no bulky new equipment and no massive installation fees. With a hosted solution, that's the reality you can expect. There's no need to invest in mountains of equipment you might not need down the line, and you can easily update your software without purchasing new hardware.
4. Big Data Integration
The benefits of big data in the call center cannot be overlooked – your call logs and reports are loaded with the raw material on which valuable insights about efficiency, targeting, and development are based. Hosted solutions offer automatic data mining integration to give you the powerful reporting you need to make better informed decisions.
5. Ultra-Scalability
When your call center lives on the cloud, scaling up and down quickly is a breeze. There's no need to add equipment, and conversely you'll never be stuck with unused equipment cluttering the office. You can easy add remote agents over the internet and give them access to all the tools your office-based team has.
6. Intuitive Interfaces
Hosted call center software is designed to be used right away, without the need for lengthy set-up and training or skilled technicians on hand. Easy to understand visual interfaces mean you don't need a degree in computer science to be a power user and get the most out of your software.
7. Record Everything
Recording your calls is a fast and effective way to improve performance by giving your team access to all their successes and struggles for post-game review. According to Mike Brooks from Mr. Inside Sales, "Recording, studying, critiquing and improving is how every top professional improves their craft, and it's how you should be doing it as well." A hosted solution integrates recording and review automatically so there's no need to maintain a physical archive of your recordings, and you can access them at any time.
8 & 9. Lighten Your Support Load
Moving to a hosted call center solution offers two major benefits in terms of support – access to a skilled, always-available support program from your software provider and a reduced in-house support burden. Your software provider will take on the responsibility for training, upgrades and support, saving you time and money.
10. Blended Operations
Blended call centers using cloud technology save time and money, allowing your agents to handle both inbound and outbound traffic and seamlessly transition between both sides. In fact, switching to a blended system can increase your contact rates by as much as 20-50% over traditional outbound-only campaigns.
And for more information on how to stay TCPA compliant, download the TCPA Compliance ebook for a plain English breakdown of the new TCPA rules, as well as checklists to help you stay compliant with the changes.