Workforce Management and Optimization for Call Center Managers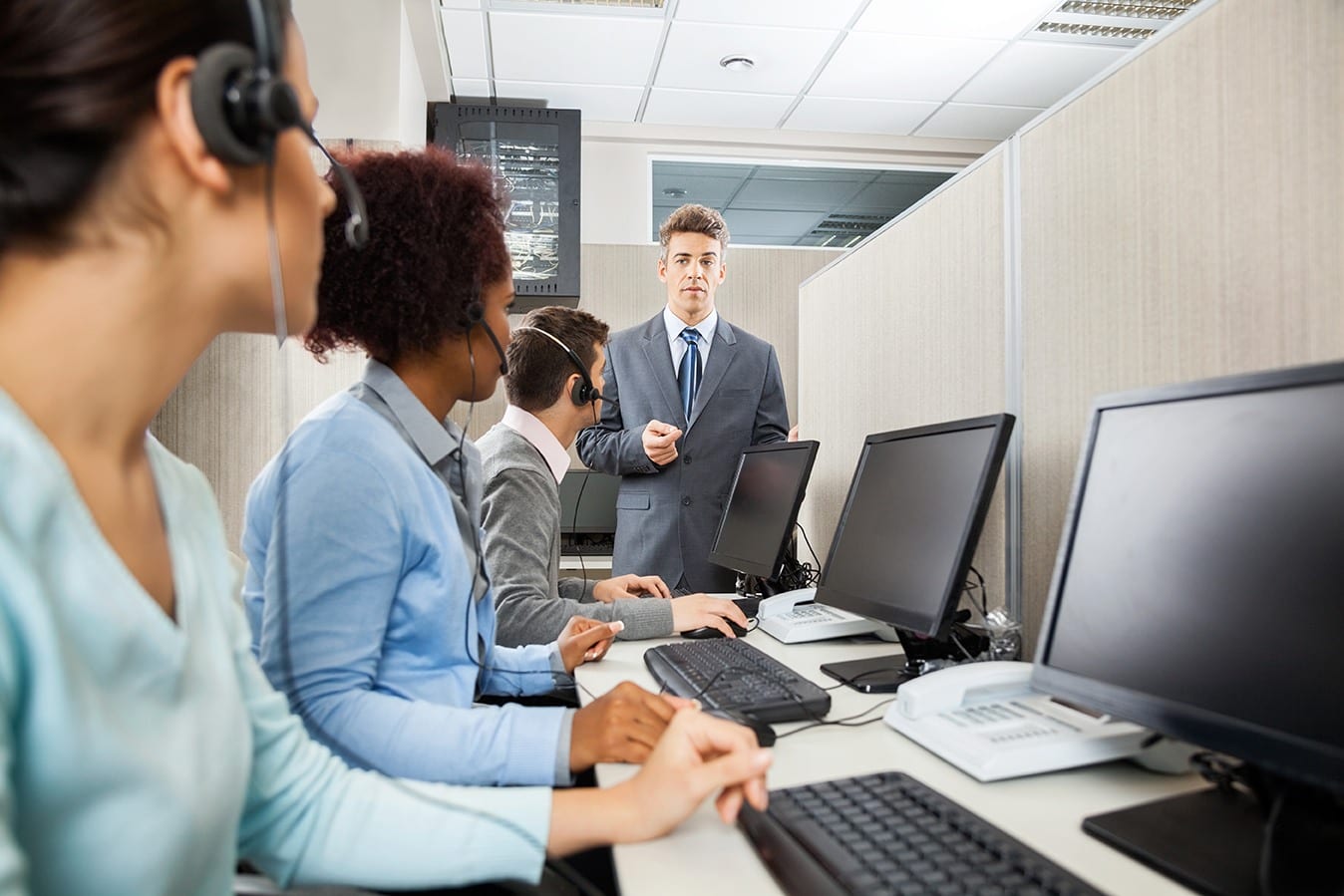 Data analysis can help boost your call center's productivity by measuring performance metrics and enabling you to track call center employees' performance. TCN's call center workforce management functionality has easy-to-use reporting tools can help you to optimize your workforce while providing targeted support.
Measuring the Right Stuff
When you start gathering data to improve your call center's performance, there are some standard key performance indicators worth examining:
First Call Resolution measures how often a customer's issue can be resolved on the first call.
Agent Schedule Adherence measures how well call center agents can stick to their call schedule.
Call Abandonment Rates shows how many calls are being abandoned before they're answered.
Service Level lets you track how often calls are picked up within a set amount of time, usually set by a Service Level Agreement (SLA).
Tracking these metrics and working with call center agents to improve them can produce some big results. For example, the average inbound call to a contact center costs nearly $6. If agents can reduce their average handle time, that will subsequently drive down the cost per call. And helping customers reach a resolution on the first call also holds the potential for big savings. Just a one percent increase in first call resolution can lead to as much as a one percent increase in customer satisfaction.
Smart Personnel Decisions
Once you start collecting data, you can use it to help make important personnel and training decisions. TCN provides agent-level data reports, meaning you're able to target training to those who need it the most.
Agent-level data is also helpful with scheduling. With this data, you can see who resolves calls quickly and effectively, and schedule them for more hectic times. During lighter work periods, then, you can schedule call center agents who might take a bit longer or who still need a little more training.
"With the right tools you can help deploy more appropriate shift patterns for your staff, making sure you always have the right agents with the right skills at the time needed," said David Evans from Business Systems Ltd. "This can result in better management of the surges and peaks of call volumes and ultimately higher employee job satisfaction."
Making it Easy for You
There's no shortage of data that can be collected in a call center. From agent productivity to customer satisfaction to hold times, there are many, many metrics you can measure. For a call center manager hoping to optimize their teams, all that data can be overwhelming at first.
"Our problem is that we have too much data," said Jay Minnucci, President and Founder of Service Agility. "Our challenge is to weed out the bad, low-value data in order to get to the good — the 'needle in a haystack' sort of thing."
TCN takes the anxiety out of your data and presents it in easy-to-read charts. This helps you easily identify optimal staffing levels and pinpoint opportunities for training without all the cumbersome, time consuming, and sometimes costly analysis.
Is TCN right for your business? Download the quick Is TCN Right For Your Organization checklist to answer a few questions and see if TCN can boost your business.