Top Seven Benefits of a Blended Call Center Environment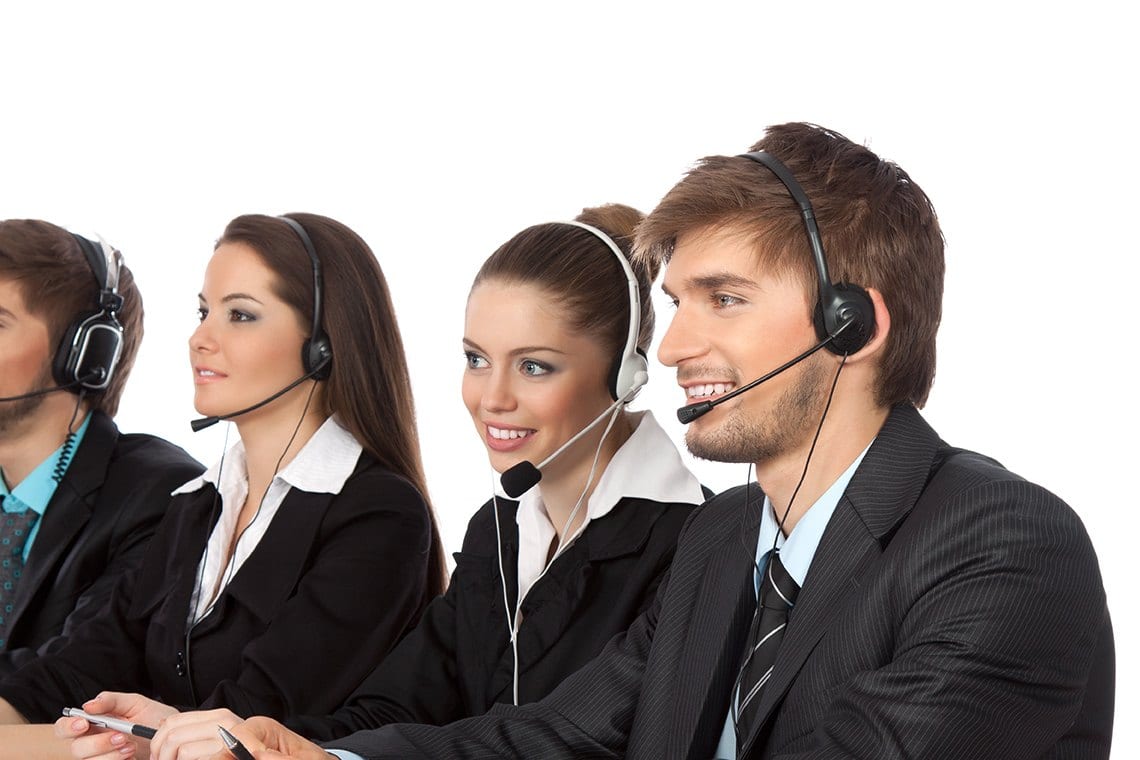 The International Customer Management Institute (ICMI) reported in 2011 that blended, or two-way, communication "between the call center and the customer can enable a positive impact on the customer experience and operational efficiencies." The organization also found that most survey participants view blended call center environments integral to adding revenue, increasing customer satisfaction and improving inbound and outbound metrics such as service level and abandonment rates.
ICMI's findings highlight the importance of accommodating modern-day consumers, who expect to reach a business at any time, on any channel and on practically any device. This "anytime, anywhere" mindset makes a blended call center approach paramount for businesses seeking to efficiently and effectively attract new customers and keep existing ones.
But meeting customer expectations is only one reason to consider employing a cloud-based blended call center technology. While the platform will allow your agents to reach and be reached by customers at any time and anywhere, the real reasons to invest in it are the benefits it provides to your customers, agents and the business.
To convince you, below are seven benefits of a blended call center environment.
1. Flexibility.
What if you could assign agents to inbound or outbound calls based on volume of each? That's exactly what call center mangers can do with a holistic cloud-based call center solution. Inbound agents are automatically transitioned to outbound calling when incoming calls are low and vice versa. When inbound calls volumes are high, outbound campaigns can be paused as agents make live inbound calls a priority. Even better, the transitions are automated within the solution, increasing your visibility into the ebb and flow of both calls and agents' work performance.
2. Efficiency.
Agent and overall operational efficiency certainly receives a great deal of attention. Efficiency does increase in a blended call center environment, largely because of the flexibility noted above as well as technologies like predictive dialing. Optimizing agents' time by seamlessly switching between inbound and outbound calling, more effectively routing calls to qualified agents, integration with popular business solutions and even the ability to include agents who work remotely, among other key features, helps drive efficiency across the board.
3. Productivity.
All of those efficiency gains result in increased productivity. An example can be found with automated call distribution, or tiers. When an agent isn't available for a particular call, it's automatically directed to the next available agent. This not only decreases wait time, it also increases the number of calls handled by every agent, as well as customer satisfaction.
With truly blended call center environments, managers also have access to much-needed insights with real-time reports, charts and analysis that can be evaluated to further drive productivity increases.
4. Customer Satisfaction.
Speaking of customer experiences and satisfaction, blended call centers are a key means to improve both. ICMI has already found that two-way communication does wonders for the customer relationship. Not only are customers able to more quickly access representatives, call center agents have the answers they need at their fingertips with custom scripting and manager-agent chat capabilities. With improved communication behind the scenes facilitated by a cloud-based call center technology, satisfaction should always increase because customers receive the answers they need precisely when they need them.
5. Workplace Satisfaction.
Customers aren't the only beneficiaries in the blended call center. Employees are, too. Because the technology features a blend of inbound and outbound calls, agents have the opportunity to learn new skills. Advanced reporting can even help managers identify agents who might need extra training to improve their existing skills, so workers feel supported and encouraged rather than discouraged and left behind if they're struggling to meet performance metrics.
Blended environments also provide agents with the opportunity to see a variety of calls in a day, which can help keep them interested in and engaged with their work. Finally, cloud-based call center technologies offer comprehensive support for inbound and outbound calls, meaning agents spend less time looking for information and more time sharing it with the people who need it.
6. Increased Revenue.
It may come as a surprise, but blended communication is the secret to cross selling and upselling. When customers feel that they're heard, they're more likely to listen to and act upon what your agents have to say. They become amenable to the idea of increasing a service, purchasing a value-added offering or renewing a contract.
7. Strategic Forecasting.
Without cloud-based call center technology, it can be difficult to accurately forecast demand and implement strategies. With it, you can examine internal and external trends, establish metrics, monitor results and refine your operations accordingly. And, you can use the technology to improve almost anything, be it individual agent productivity or overall operational effectiveness.
And the added bonus, you can scale up or down to meet demands once you know when you need more agents. For example, if you experience an increased number of inbound calls from customers paying down a balance on their account during tax season once they receive their refunds, or you notice that your agents are able to connect a high volume of outbound calls in the late afternoon, you can staff your call center accordingly.
Those are just seven possible benefits your call center can experience with a blended cloud-based solution. You're also likely to see higher service level ratings, fewer abandoned calls and lowered wait times. The first step to achieving those results is making an investment in cloud-based call center technology that enables a truly blended call center.
Bring the benefits of a blended call center to your organization – request a demo of TCN's award-winning solution today.