TCN Improves Customer Insights with Its Cloud Call Center Platform

Recently, TCN introduced several updates for its cloud call center platform with more to be rolled out throughout 2018. Here is a brief recap of their latest call center technology updates, all of which offer opportunities to enhance customer relationships and improve business analytics and insights.
1. Speech Analytics Enhance Cloud Call Center Platform
Speech Analytics turns recorded conversations into full-length, searchable transcripts. Now, businesses can dig into historical data to discover what works when it comes to pleasing customers. The tool can also be used to empower agents to meet performance objectives like decreased wait times or increased first contact resolution.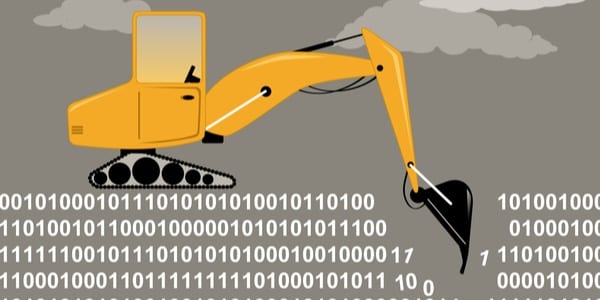 TCN sees Speech Analytics, powered by CallMiner, as another tool destined to help businesses find actionable insights. It's what Brent Dykes, a Forbes contributor, calls "the missing link between data and business value." By using the tool, businesses will be able to examine call center data and transform it into an action plan for success.
2. Speech IVR
SpeechIVR builds upon TCN's leading IVR solution. This particular feature enables better listening to customers' input. When the technology hears preset key phrases and words, it automatically takes the appropriate action, including sending a caller to a billing portal or forwarding a call to an active agent.
Such capabilities are essential, regardless of industry, because better communications lead to long-term, positive customer relationships. IBM notes the importance of these customer relationships, saying developing quality communications can reduce customer churn, indicate possible brand advocates, and increase revenue over time.
3. IVR Data Drip
IVR Data Drip is a possibility because of a partnership between Ecliptics and CUBS. This new enhancement monitors and assesses IVR campaigns, a little like Google Analytics for websites. With IVR Data Drip activated, businesses can peer into customer behaviors and preferences to improve existing and future IVR processes and pathways.
Customer Think refers to such work as "customer journey mapping." The organization says looking at the journey through a customer's eyes is advantageous for at least two reasons. First, it helps businesses prioritize customers. Second, it allows businesses to increase customer retention by easing pain points, including those sometimes found with IVR call trees.
4. Salesforce API Connector – Available Now
The Salesforce API Connector launches in summer of 2018. This powerful tool provides chances to build stronger relationships with customers by collating data about customer history, customer-business interactions, and payment behaviors. The API can also be used to discover new business opportunities for promoting arrangements, purchases or upgrades.
Digital Doughnut offers additional reasons to invest in customer relationship management (CRM) software, such as that offered by Salesforce. With CRMs, businesses can build targeted customer profiles, maintain an excellent reputation, and pinpoint potential new customers. Businesses can also use the tool to focus their product offerings and to communicate with customers in a cost-effective manner.
Learn more about TCN's API abilities.
5. Omnichannel Partner Integrations Increase Cloud Call Center Platform Reach
Finally, TCN will release new partner integrations and APIs to power omnichannel communications in the upcoming months. These new features will deliver better SMS capabilities and improved email campaigns. They will also pair with VocalDirect, TCN's direct-to-voicemail feature.
TCN sees the integrations as not only beneficial but also critical. A Harvard Business Review study reports omnichannel efforts make a difference, especially for retailers. Omnichannel communications allows companies to differentiate themselves and to gain a competitive edge. In addition, customers who prefer the omnichannel experience tend to be more valuable, usually spending more money during every shopping trip than their non-omnichannel peers.
Businesses wanting to see heightened gains with their communication efforts ought to consider TCN's call center technology. It offers great capabilities, from robust insights to customer relationship tools. By taking advantage of them, businesses will increase not only customer and agent satisfaction but also company performance and profits. Cloud call center platforms are already enhancing thousands of businesses across America and the world.
Stay in touch with customers by downloading TCN's guide to developing contact points ranging from text messages (SMS) and email to telephone.