Call Center Industry Trends for 2015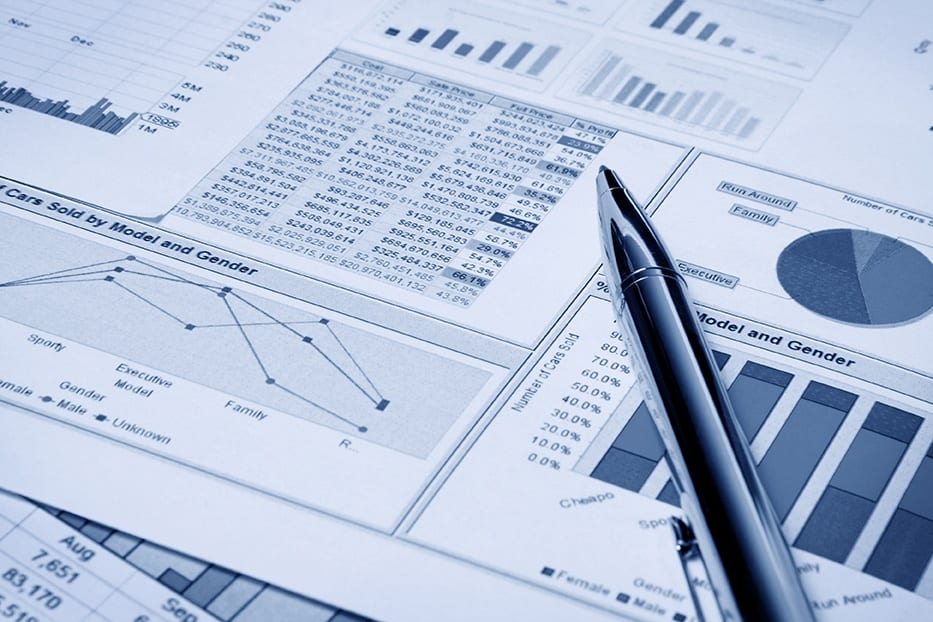 The world of call and contact centers is benefiting from rapid advances in technology, and the call centers that stay on the cutting edge are taking the lead and turning profit. Getting ahead of the curve will mean retrofitting your on-premise setup with the latest cloud-based software that is proving a win-win for companies and the customers they serve. Now is the ideal time to lay the foundation for growth in the coming year, and we've compiled a list of call center industry trends to stay ahead of for 2015.
Cloud-based Software
If you're serious about driving the highest ROI possible, using cloud-based call center software is a necessity. The majority of the features and trends for the call center industry in 2015 are based on using a robust cloud-based software system that takes most of the heavy lifting off premise.
More traditional, on-premise based call centers are bogged down by the need for large amounts of hardware and large IT teams. Trim your operations and aim to operate on a leaner basis with a cloud solution. This, after all, is half the battle of getting ahead of the industry curve in terms of profit margin.
Multi-platform Communications
Gone are the days of communicating solely over a phone line. Whether you are fielding client calls on a regular basis or you spend more time trying to get in touch with them, multiple avenues of communication open up new worlds of possibilities. The best call center software has the capabilities to allow you and your team to communicate through multiple avenues.
Metrics and Real-time Reports
The power of computing lies in the ability of machines to process data and find patterns or run analytics that humans can't (or don't have the time to do). Using the latest cloud-based call center software, your company can have the Holy Grail of information at your fingertips and see things in ways that will literally multiply productivity overnight. Imagine knowing which of your agents best handles angry customers or seeing the hours when productivity decreases. Software metrics can not only show you the information, but suggest ways of increasing productivity.
Biometric Voice Identification
One of the more interesting new features of call center software is biometric voice identification. Instead of wading through multiple questions and client verification procedures, biometric voice systems can immediately verify the identity of your clients. This feature alone will shave minutes off of each call, exponentially increasing productivity.
Employee Training and Incentive Aids
With the ability to record calls for training purposes and features such as "manager call interrupt/intercept," employee training can be more efficient and streamlined. Cloud-based call center software gives managers the power to intervene when mistakes are taking place, as well as add direct value to ongoing calls by communicating with the agents (via on screen messages for example). Other quality control and productivity measures include the ability to implement agent incentive programs that can be directly measured such as customer satisfaction competitions that encourage excellent customer support from each agent.
TCPA Compliance
Staying up-to-date and in compliance with TCPA guidelines has never been more complicated. So automate it! Cloud-based call center software is a living, growing entity that never requires manual updates and adapts to the guidelines, helping you to ensure continual compliance.
Here are some additional capabilities of feature-rich call center software:
Agent Manual-dial – Some automated dialing features are outside of compliance. This tool requires agent interaction, ensuring compliance.

Cell and Ported Phone Tool – Ported numbers and cell phones are automatically dropped from call lists when discovered by the automated system, ensuring compliance.

Call Recording – Allows recording, but with the ability to pause to maintain client privacy and stay within the compliance guidelines.
Direct Calling, Auto Dial Lists, Virtual Agents, Scalability, Flexibility and more!
Now is the time to implement the powers of cloud-based call center software for your business. The 2015 industry trends discussed here are only the beginning. Productivity is money, and the best cloud-based call center software platforms take productivity to unimaginable heights!
Make sure to download your free copy of the TCPA Compliance Checklist eBook to keep your agents and call center on track with the new TCPA regulations.