6 Benefits of Using Virtual Call Center Software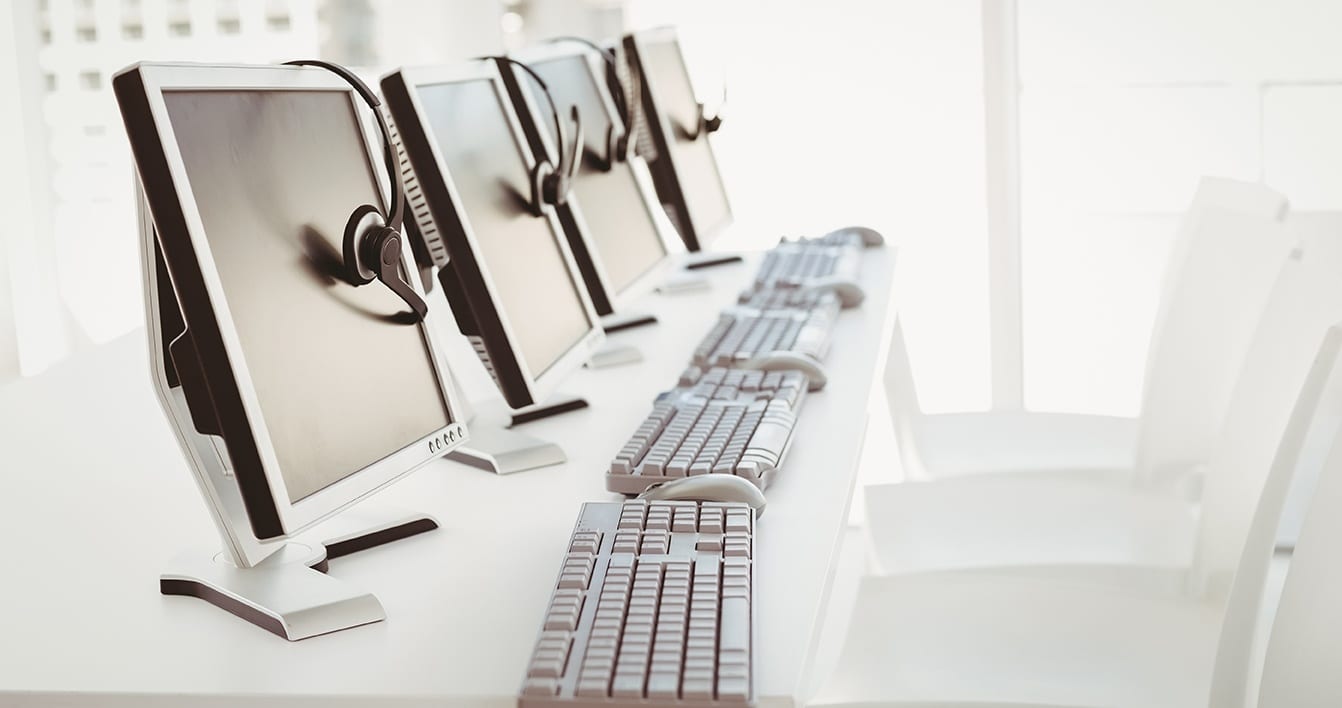 According to DMG Consulting, cloud-based contact center providers are increasingly revolutionizing the industry, and by 2015, they are expected to provide services to more than 18% of all contact centers. Analyst firm Gartner, Inc. also predicts that by the year 2016, more than half of the Global 1000 companies will leverage virtual, VoIP call center software, particularly in the area of storing customer-sensitive data.
Virtual call center software is exceedingly being adopted by businesses across different industries due to its increasingly critical benefits, which include:
Reduced Costs
To operate efficiently, standard call centers require sophisticated equipment to manage, network, process and backup data. Of course, you have to spend a considerably large amount of money to acquire, operate and maintain such equipment. Unfortunately, the current tech trends only make the situation worse, since you'll need to periodically upgrade the entire system, as technology solutions become outdated about every five years or so.
With virtual call center software however, you can run and manage the entire call center without purchasing the equipment. When combined with a virtual call center, the software delivers a reliable data center with an expansive backup management. Because it's the provider's responsibility to maintain their systems, you will not incur any additional upgrade or repair costs in case of a hitch.
Ability to Hire Remote Agents
It's considerably expensive and inconvenient to host all your agents in one location. Every agent you add to your team requires additional office space, which further increases your center's operational costs. It's also quite demanding to manage a large team of call center agents concentrated in one particular location.
The virtual call center software eliminates this problem by allowing you to hire remote agents and manage a call center composed of personnel at different geographical areas. Additionally, you'll have the benefit of choosing from a wide range of talented agents interested in working with your company – and consequently be among the more than 60% of call centers, who according to Customer Contact Strategies, use home-based agents.
Flexibility
Virtual call center software is not exclusively limited to a particular type of call center. All call centers, regardless of the size or type of operations, can easily adapt and use the software. Therefore, a call center based in Los Angeles with 10 agents will use the system similarly to a company in London, UK with 100 remote call agents.
You, however, need to comprehensively assess your team's size and requirements to scale the software according to your organizational goals. The process should be repeated occasionally to tune the software to correspond to your call center's size and scale it up as the center grows.
Increased Security
Data security is undoubtedly one of the of the most crucial concerns not only in call centers, but also other businesses that significantly operate on databases. Without a reliable security system, you'd risk losing important customer and company information.
A comprehensive virtual call center software comes with impenetrable security features that keep your data safe within the cloud data backup. The responsibility of reviewing the security protocols and further enforcing them when the need arises falls solely on the providers. That offsets you the cost and trouble of hiring experts to review and maintain the system. Due to this, 57% of respondents on a survey posted by Mimecast on cloud computing users indicated that they have more faith in cloud security compared to other methods of backing up data.
Boosts Productivity
Compared to traditional call center solutions, virtual call center software comes with added features that significantly boost the productivity and efficiency of the agents. In addition to a simple but effective interface, the software comes with the ability to prioritize, real-time monitoring, time-based routing and a call route matrix.
To track your agents' productivity, the system further assess and monitors the Key Performance Indicators (KPIs) in real time. This allows you to generate accurate data and provide critical management feedback on the most important areas.
Improved Customer Relationship Management
Customer Relationship Management is very crucial in determining the profitability of a business. According to Harris Interactive, 60% of customers are always willing to pay more for a better customer experience. They further researched customer relationship management and discovered that 86% of customers switch to competitors because of a poor experience. Due to the consistent interactions with customers, call centers significantly dictate customer experience and subsequently the profitability of a business.
Virtual call center software comes with features like an auto-dialer and caller tracking that largely assist agents as they attend to customers, and consequently improve customer experience. This means more customers and better profits for a company, making virtual call center software a worthwhile investment.
Make sure to download your free copy of the TCPA Compliance Checklist eBook to keep your agents and call center on track with the new TCPA regulations.