The Best of Cloud Contact Center Software Business Intelligence in 2019

Cloud Contact Center Software's Business Intelligence (BI) is rapidly evolving.
In the early days, it was about financial metrics and notes punched into a customer's profile on a CRM.
But today…
It's spread into everything and become omnichannel.
This is a good thing.
It means contact centers are getting smarter and gaining more insights and useful information than ever before about their customers, their agents, and the efficiency of their call center.
But BI doesn't exist on its own. It requires something to deliver the insights it offers.
That's where cloud contact center software comes in.
With it, managers are given a variety of tools to gather critical intelligence about their business.
We'll detail some of the best and most useful features of cloud contact center software business intelligence below.
The Best of Cloud Contact Center Software Business Intelligence in 2019
Voice Analysis
Call centers need to know when their customers are angry, confused, sad, happy, and any other emotion they're feeling. It helps call centers do right by their customers and keep them long-term.
According to American Express:
"More than half of Americans have scrapped a planned purchase or transaction because of bad service, and 33 percent say they'll consider switching companies after just a single instance of poor service. The stakes remain high for getting service right."
So, understanding where customers are at emotionally will go a long way in preventing them from churning.
Voice analysis is a breakthrough feature of cloud contact center software.
It can locate and analyze the content of a conversation, detect the caller's mood, flag important words, measure stressors, and identify situations that either escalate or de-escalate customers.
But it also detects the agent's mood and provides a basis for feedback and training to help them regulate tone while remaining calm and composed even during tough calls.
All in all, voice analysis provides critical business intelligence insights call centers can't get from anything else.
Regulatory Compliance
Call center managers should be well aware by now how important regulatory compliance is.
PCI-DSS noncompliance will bring with it heavy fines.
The firm IS Partners put it this way:
"Any fines levied will be on your payment processors and/or credit card companies for working with a business that is in non-compliance. These companies will almost certainly pass on the fines to your business to recoup their losses from your negligence.
You can expect financial penalties from anywhere between $5,000 and $10,000 a month from these companies for violations of PCI compliance rules."
But then there's TCPA noncompliance…
According to Kennedy Privacy law firm:
"The statute authorizes injunctive relief, recovery of actual monetary loss, or statutory damages of $500 per violation. A court may award damages of not more than $1,500 per violation if it finds that the alleged violations were willful or knowing. State authorities are authorized to bring similar actions and to recover the same statutory damages."
So how does BI help call centers remain compliant with various regulations?
Through Natural Language Compliance.
With this tool, call centers get:
Natural Rule Creation
Rule Sets
Unlimited Rule Creation
State and Nation-Specific Rules

And a whole lot more to make compliance automatic and easy.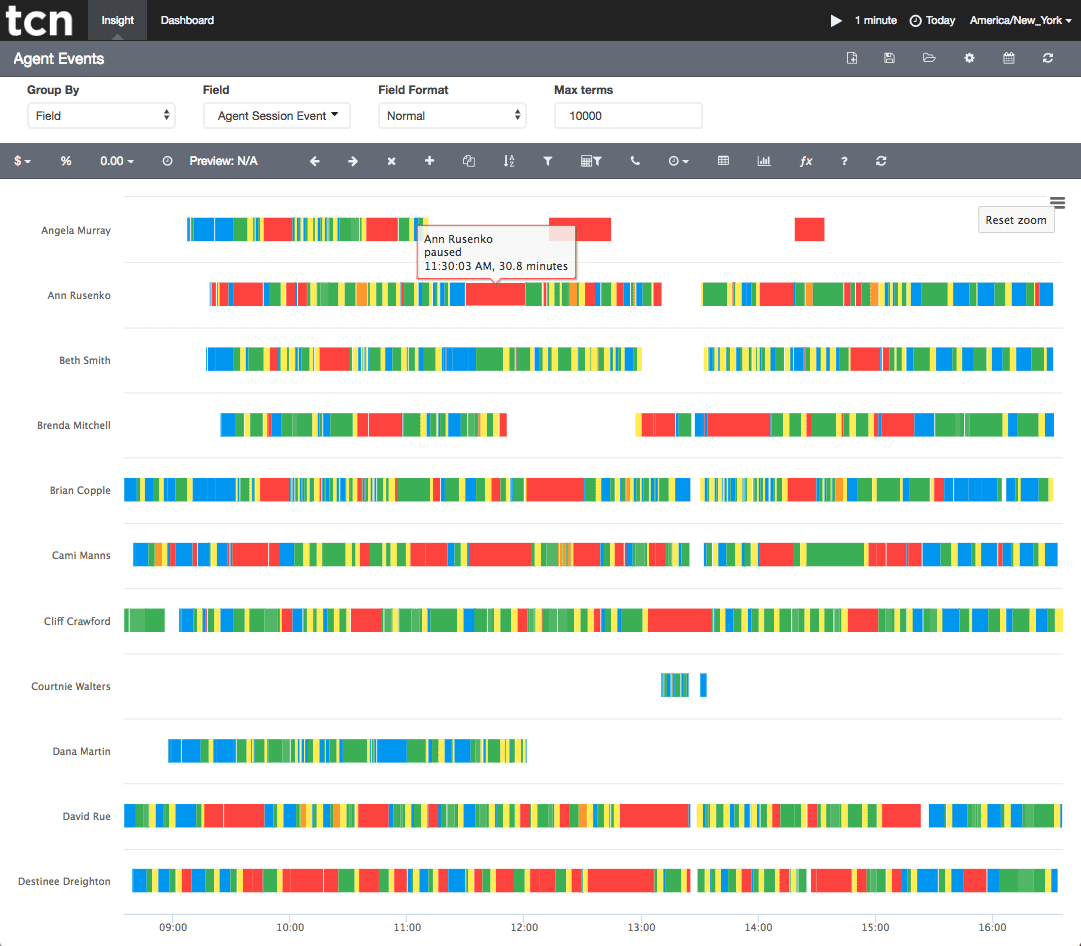 Workforce Optimization
To optimize a call center's workforce with business intelligence, all channels need to be fed into the same system.
What that means is, capturing customer experience data from phone interactions, e-mail conversations, social media posts, chat sessions and workflows to assure quality customer service at all times.
That's now possible with Workforce Optimization software.
This tool gives call centers:
Interaction recording – collects data from customer interactions (i.e. call, email, web chat and back office work)
Quality monitoring – compiles data from agent's phones and screens along with easy search tools for supervisors, enabling regular and fair agent performance evaluation.
Analytics – dashboards and advanced speech analytics with performance management reporting.
Coaching – routine on-the-fly coaching delivered right to an agent's desktop provides agents with positive reinforcement, as well as feedback for improvement.
eLearning – an easy-to-use tool for contact centers to create a custom, targeted library of training clips that can be sent to agents' desktops.
Workforce management – provides forecasting and scheduling functions, adherence and cost tracking tools to assist contact centers in maintaining service level agreements while lowering costs.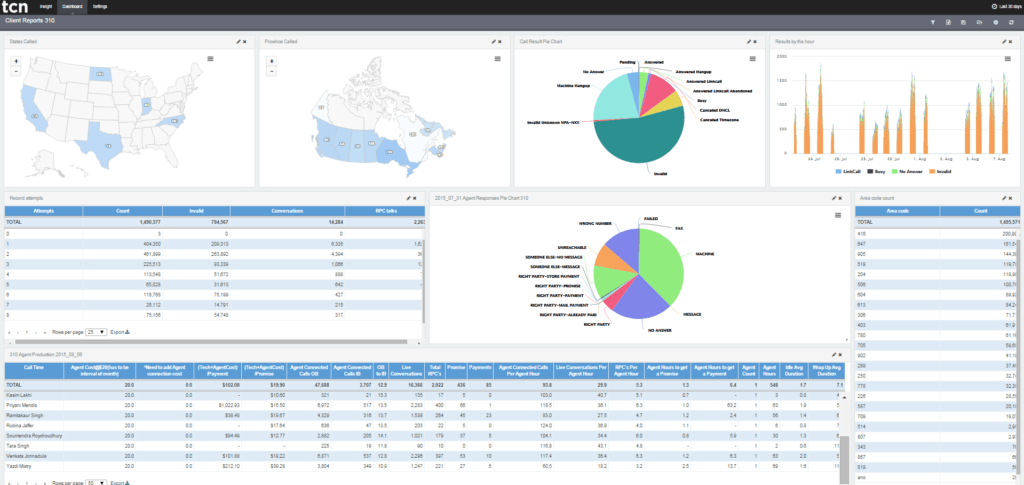 The Bottom Line on Cloud Contact Center Software Business Intelligence
2019 is a great year for BI and it's only getting better.
BI helps call center managers do it all:
Track employee behavior and improve it.
Better understand customers and how to please them.
Root out inefficiencies in the office and streamline the organization.
The list goes on and on.
Want to see how?
Get a free copy of our Business Intelligence Brochure and see how powerful cloud contact center software BI is today!