Global Cloud-based Call Centre Platform, TCN, strengthens its UK and EU teams with new senior additions

UK, Bucharest, Romania and St. George, Utah, USA – March 29, 2023 – TCN, Inc., a global provider of a comprehensive cloud-based call centre platform for enterprises, contact centres, BPOs and collection agencies, has welcomed a number of new key players as it grows its operational teams in the UK and Europe.
Victor Marcu, business manager Europe, Adrian Stefan, director of sales Europe and Spencer Taylor, head of UK & Eire operations have all been in post for about 12 months.
Emma Reynolds joined the UK team in January as UK account manager and sales development representative.
Emma, from Stratford-upon-Avon in Warwickshire, has a 10-year career spanning roles in credit control and debt recovery. With over 70 per cent of TCN's 1500+ clients worldwide in the accounts receivables sector, Emma's experience, both in the sector and as a former agent using TCN made her the perfect choice for providing invaluable support to the quickly growing client base in the UK & EU.
Emma started as a debt collection agent and later was promoted to management at Quest Debt Recovery. The company chose TCN as its call centre software provider. She then became a legal assistant at Wright Hassall LLP, which entailed debt recovery, legal proceedings and issuing charging orders and county court judgements.
Her last job, before embarking on her new role with TCN, was as a sales executive for Controlaccount PLC's subsidiary company DataTrace, where she sold tracing services to debt recovery companies, utility companies and solicitor firms.
Emma connected with Spencer Taylor, head of UK & Eire operations and Kerry Sherman, TCN executive vice president of business development, at the IRRV (The Institute of Revenues Rating and Valuation) annual exhibition in Telford in October 2022 and they invited her onboard.
"I've always thought a lot of TCN and it's exciting to be working with them now. The work culture is great, and a lot of support is available. I started by spending two weeks in Utah, where TCN is headed up and getting to know the company from the ground up," said Emma.
"I will be working with clients to generate new customers and support our current clients across the UK throughout their TCN journey," she added.
Joining Victor and Adrian and based from the new EU head office in Bucharest, Romania, which opened last month, is Mario Anghel, EU TCN account manager.
Mario, from Bucharest, has almost 10 years of contact centre experience in all fields, industries, and levels, and was a former Customer Success Manager and RepsMate Software expert.
From customer service to training to workforce management, quality assurance and team management and project management.
"Lately, I've decided to approach the contact centre industry from a different angle, and in order to align myself more with the future, I am now working towards helping centres engage more with artificial intelligence to help ease costs, redefine efficiency and increase quality and customer satisfaction," said Mario.
A team of around 10 TCN staff, including developers, technical support and operations executives, will be based at the EU office. TCN also plans to expand the office to support the region further.
The team will provide technical support to EU clients and second-tier technical support for UK clients, offering longer support times to clients.
"We are delighted to welcome Emma and Mario into these key positions in our EU and UK teams. TCN is US-based but is rapidly expanding both in terms of technology and geography," said Kerry Sherman.
"The standard of our technical support is just one of TCN's many USPs and Mario is bringing not only fantastic experience to our technical team here, but skills which will see us progress the capabilities of the product to better serve our growing roster of clients," added Adrian Stefan.
For more information about TCN, visit www.tcn.com or call +40 31 631 8791.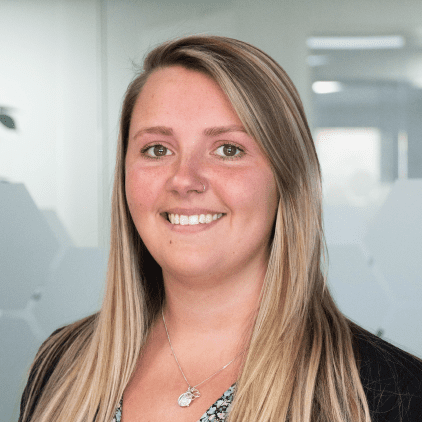 Media Contacts:
TCN UK & Europe
Catherine Buckley
Phone: 07967 581205
Email: catherinebuckleypr@gmail.com