Replacing Enterprise Hardware Dialers with a Cloud-based Solution [case study]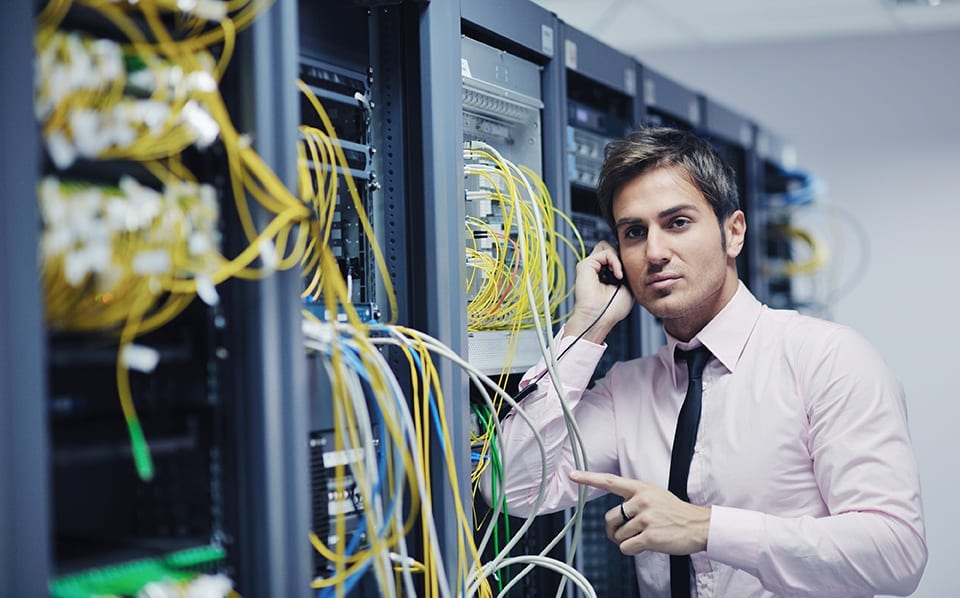 A major third party collection company tracked the process and results while making the switch from an enterprise hardware dialer to a cloud-based call center solution.
From implementation and ramp up to initial performance, the results of the collectors (phone agents) were tabulated.
The company started with their current solution – a hardware-based Cisco platform – and then made the switch to use TCN's Inbound and Outbound Cloud Based Voice Platform. They recorded the change process and compared the results.
This case study represents information gathered in the initial 29 days of the pilot program with a go live date in mid-2014.
It is important to note that this was admitted to be one of the most challenging and oldest collections portfolio on the roster for this client.
Pre-set up and Onsite Training
TCN went onsite to the location on Friday, July 18 2014 for observation and two hours of manager and agent training with two TCN senior staff and two TCN trainers.
Go Live Day 1
On the next business day, Monday, July 21 2014, 16 agents went live servicing the program using TCN's outbound predictive dialing and blended inbound call routing.
Within a few minutes, anywhere from 1,200 to 1,500 simultaneous lines were being used and TCN dialed through the entire file in about 4 hours.
It was observed on the first day that TCN produced roughly double the amount of RPC's of a typical day than when on the Cisco system.
Considering how fast TCN dialed through the exact same file that was previously placed on Cisco, as well as TCN's productivity on Day 1, it was decided to reduce the amount of agents from 16 down to 10 for the subsequent days of testing in order to test to see if TCN could truly produce more with less.
Ramp-Up Day 2
Agent productivity and enthusiasm was very positive. Training was supplied for managerial dashboard monitoring and personalization of KPI's for real time updates.
Production Day 3
With the new production and efficiency standards in place dialing began on Wednesday, July 23 2014, at 8:00am and finished at 6:00pm EST. Dialer strategies and settings were completely optimized by day 3. This was the first day showing TCN's full capabilities.
Once again, performance was impressive as agent productivity showed noticeable improvement in 3 areas.
1) Reducing the average ready/idle time in-between calls to 16 seconds;
2) Producing more RPC's on Day 3 (and another new high RPC tally); and
3) Performing at these levels with 41% less staff (10 agents instead of 17).
Days 3-6 showed consistent positive results.
Production Day 7
On day 7, a test was run extending hours of operation with a split shift. On Monday July 28, 2014 a test of having a split shift of the 10 agents was performed. Half the agents began the day at 8:00am and then the other half of the agents joined at 11:00am.
The second half of the agents stayed until 7:00pm. The TCN dialer performed and adjusted perfectly to the agents' shifts with autopacing managing the changes of capacity and agent availability fluidly. Another high mark of RPC's were produced.
Going forward, the schedule reverted to normal hours of operations of 8am-5pm.
Production Day 8
On Tuesday, July 29, 2014, five more agents were added onto TCN as a second group of agents, and a subgroup of accounts was added for the group of additional agents. This group of agents had equally impressive results using predictive dialing as well as the ability to manual dial using TCN while all calls continued to be recorded using the TCN platform.
Both programs ran simultaneously and were independently managed by the same manager(s).
Cisco and TCN Performance Comparisons
In order to compare previous dialer performance, every possible effort was made to compare similar dialing performance.
A-B Champion Challenge
The combined average of 15 of the most recent days using the Cisco system were compared with the combined average of 15 of the most recent days using the TCN platform. Saturdays were excluded. The amount of days of the week were matched (example 2 Mondays from each system, 2 Tuesdays…). Account size is within 500 accounts with a variance of less than 0.8%.
With TCN there was a FTE Reduction of 55% with TCN over the Cisco solution. With all of these results, it is important to keep in mind that 45% less system time was logged on average. This is a direct result of reducing the staff from 17 agents to 10 for this program.
The Ready / Idle Time was reduced by 56% with TCN resulting in Average Ready Time Hours Per Day increasing to 63 from 28, with TCN agents waiting on average 16 seconds in between calls.
In addition, there were talk time gains of 1.5x with TCN as well as agents having 2x more and longer live conversations instead of wasting time with answering machines or dead air due to superior answering machine detection.
The average amount of inbound calls per day increased by 40% with TCN's unlimited capacity more phone numbers were able to be dialed in less time leaving more caller IDs on debtors phones which drove more inbound calls.
The overall adjusted total calls per agent per hour was 314% higher with TCN and produced 188% more RPC's per hour.
Why all the Improvements in Numbers?
TCN offers unlimited capacity and fluid autopacing with proprietary target-based algorithms that consider agent availability and desired agent occupancy to ensure fluid call pacing throughout the peaks and valleys of a given day.
Improved answering machine detection rates means call centers using TCN are connecting less "Total Calls" and have a lower "Connect Rate" due to more accurately detecting answering machines and failed/invalid phone numbers which thereby raises agent efficiencies by passing to the agents more Live Detected calls and reducing wasted time with dead air connects.
Recap and Implications
Factoring in AMD accuracy, calls with TCN were 414% more efficient, with TCN 284% more efficient at producing RPC's.
TCN outperformed Cisco in 10 other evaluation categories and TCN's technology worked well with even 10-year-old Thin Net equipment.
Download the TCPA Compliance Checklist eBook to keep your agents and call center on track with the new TCPA regulations.