How Call Centers are Creating Opportunities for Disabled Workers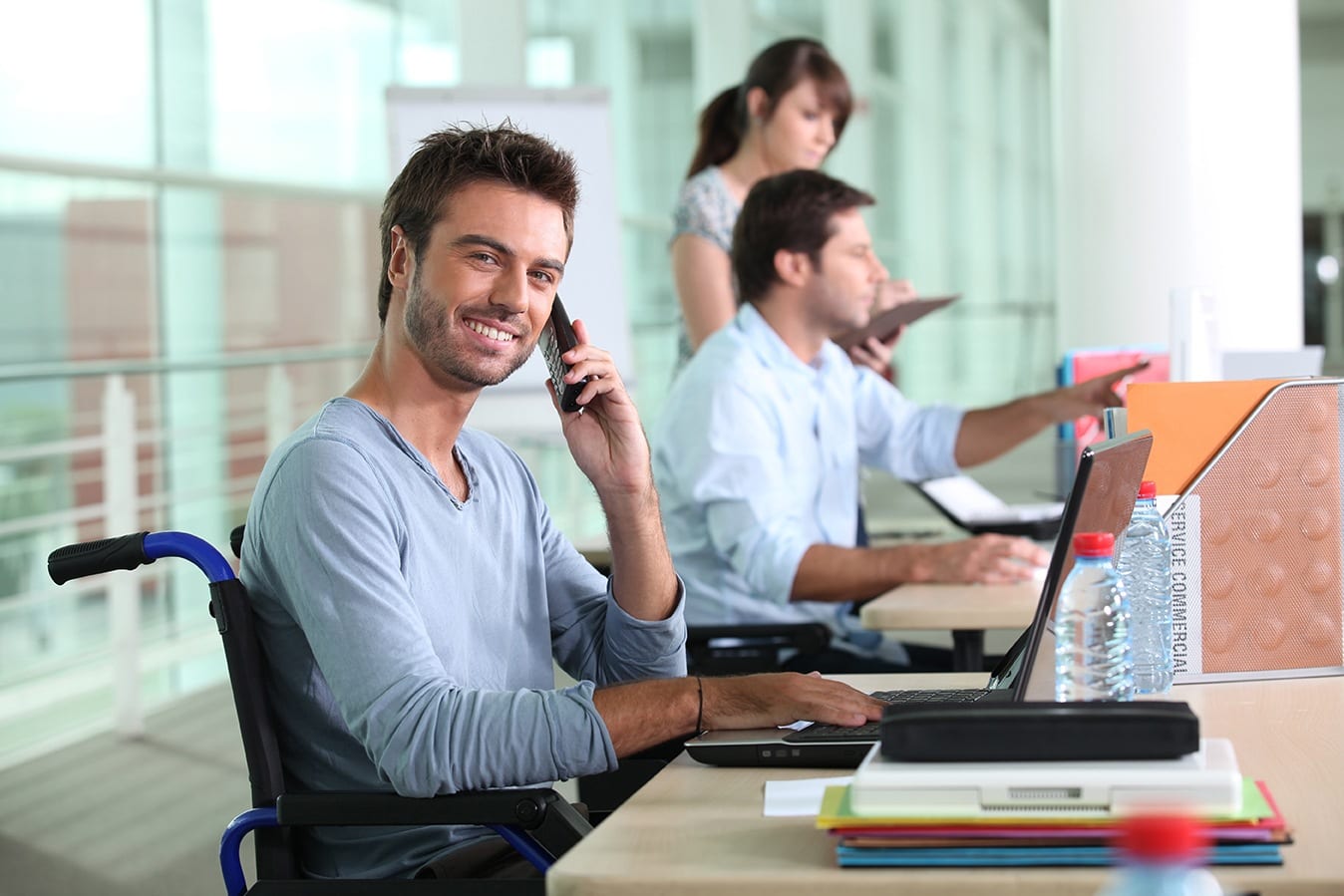 Staffing is a constant issue for call centers around the country. How do you find qualified, motivated call center agents who will provide great service and contribute to growing your business?
One of the more common refrains heard from hiring managers and call center owners is that there aren't enough employees to maintain necessary staffing levels or that employees tend to be too transient. Some companies, however, are beginning to widen their hiring pool by creating more opportunities for disabled workers to join the ranks.
As these practices continue to increase, technologies such as TCN's VocalVision, a call center solution that enables visually impaired agents to provide customer service, are becoming more vital to the workforce. VocalVision allows visually impaired call center agents to provide the same level of service offered by sighted agents. Meanwhile, call centers are opening their doors to a segment of the workforce that has historically found it more challenging to secure work opportunities. It's a perfect fit.
Hand Ups, Not Handouts
Hiring disabled workers shouldn't be seen by outsiders as a way for companies to extend opportunities out of a sense of charity. Studies have shown that qualified disabled employees can be more loyal and more motivated than many of their differently abled colleagues.
"Call centers shouldn't hire workers with disabilities solely because it's the socially responsible thing to do," M.J. Willard, executive director of the National Telecommuting Institute, said in a recent interview. "Rather they should do it because it is a smart thing to do from a staffing perspective."
From the viewpoint of job placement organizations for the disabled, call centers offer "a win-win situation." They often provide solutions (such as VocalVision) that make the work much more accessible. Many call centers are already set up in a manner that makes it easier for disabled workers to step in and succeed.
A Small Adjustment
One of the reasons some companies have not actively recruited disabled workers was because of the perceived cost of adapting the workplace to the disabled employee. The data, however, shows that the cost of making the adjustments that might be needed are quickly outweighed by the data that indicates that these employees are more likely to stay with the company in the long term.
In the end, making adjustments and implementing accessibility solutions is a small price to pay for higher output, greater employee retention and better results.
A Bright Future
Now that accessibility solutions are easier than ever to implement, call center companies are quickly learning of the benefits of recruiting this segment of the workforce. With that in mind, companies are spreading the word and looking to grow their employee base, not just looking at one type of employee; rather they're looking for the very best employees, whether they have a disability or not.
To learn more about how solutions like TCN's Vocal Vision can help provide equal opportunities for visually impaired and disabled employees, click here.