Call Center Best Practices for Maintaining High Customer Satisfaction Levels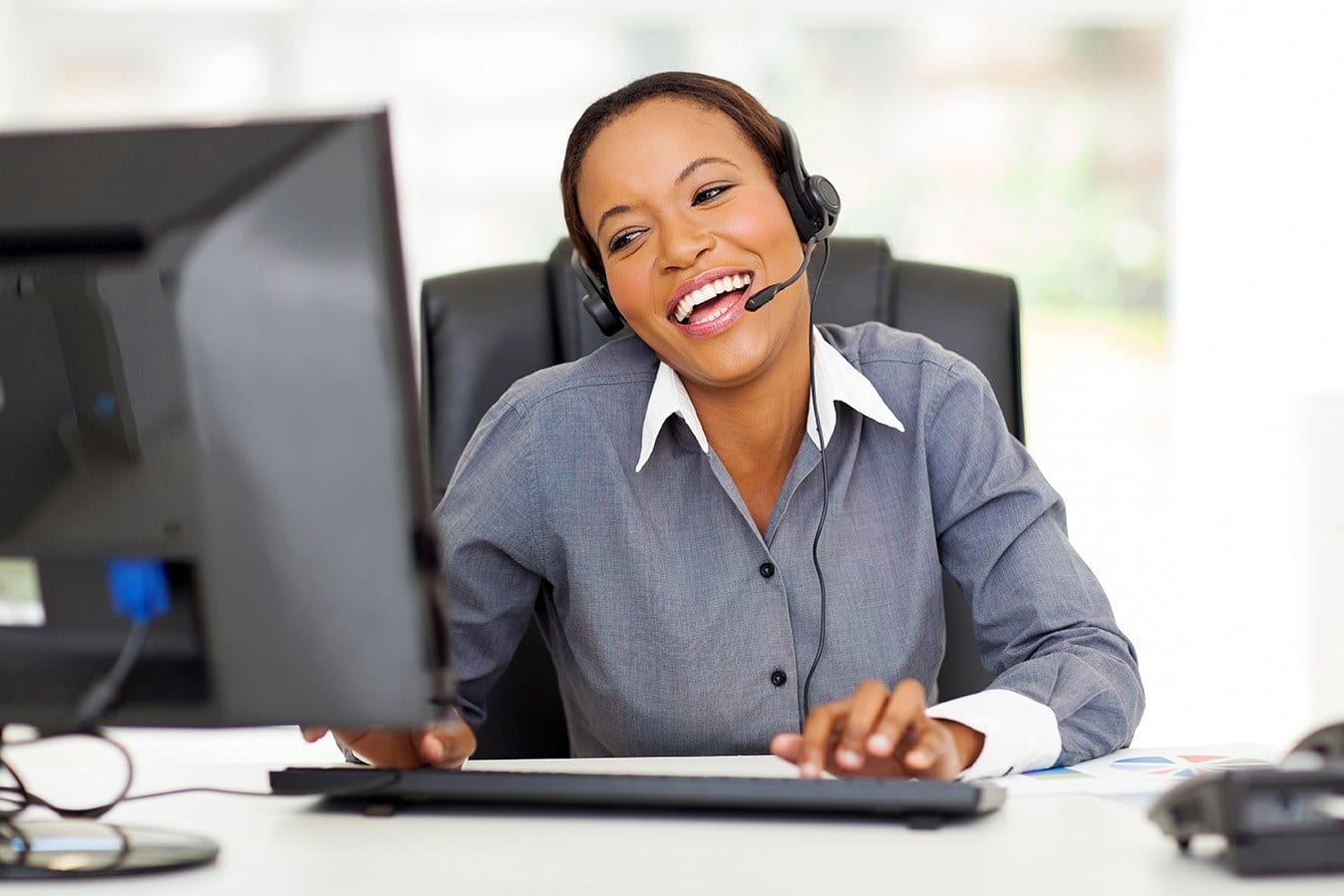 When you're establishing a call center culture that embraces providing a superior customer experience, it's important to have a strategy in place that keeps established call center best practices front of mind. Maintaining high team morale is also an important factor in ensuring that call agents are able to deliver consistently high levels of customer service.
Below is a list of best practices that can get your VoIP call center on the right path:
Metrics that matter
Best practices start with understanding your current situation and getting a true lay of the land. Then, you'll need access to the data in order to analyze and refine your call center's current way of doing business to make sense of the impact any changes you make have on outcomes. Without a foundation of information, any changes you implement will be a shot in the dark, a gamble based on hopes and best guesses with no way to adequately assess impact. So start by obtaining, considering, and monitoring these metrics:
First-call Resolution
Forecasting Accuracy
Service Level/Response Time
Adherence to Schedule
Self-service Accessibility
Customer Feedback
Contact Quality
These seven factors are recognized by the International Customer Management Institute as the most important performance indicators—improvements in these and other key performance indicator (KPI) areas mean you can expect higher customer satisfaction across the board.
Responsible leadership
Just as with tracking KPIs, responsible, effective leadership at all levels will greatly affect your ability to hold to the other best practices on this list. It doesn't matter if you have excellent theoretical standards for quality assurance and accountability if your managers and team leaders aren't leading the staff in adhering to them properly. Good leadership knows what needs to be done, knows how to observe and correct behavior, and takes pride in their team doing well. With tools such as real-time call monitoring and call recording, operational managers have the ability to really dig in and take initiative on how to best coach team members, improve processes and understand where additional employee training may be warranted.
ROI awareness
At every level of your call center, employees need to maintain an awareness of the return-on-investment (ROI) for any given action. That doesn't mean sacrificing quality or customer satisfaction to squeeze out a few more pennies. Instead, it means making sure everyone understands why quality performance and satisfied customers make for a more profitable, and ultimately more enjoyable workplace environment.
Accountability
Accountability is as much about the goals being set as the employee's ability to meet them. Establishing attainable goals, and utilizing proper metrics for judging performance and bonuses leads to employees who are not only making the right moves to satisfy customers, but are also eager to do so. Align your performance goals based on customer satisfaction and first-call resolutions and hold your employees to regularly monitored standards that are reviewed frequently. This keeps the management-team feedback loop open and running. Using modern call center monitoring technology makes it easy to observe call agent behavior and work towards improving overall call process and experience.
Quality assurance
Customer surveys, reviewing recorded calls, using screen captures as teaching aides, and other cloud-based call center software features not only provide avenues for quality assurance when problems arise, but encourage employees at a call center to perform at their best. Your team will be motivated to perform their best work knowing that quality assurance mechanics are in place. It will also help them feel less stressed and threatened by unreasonable customers because they'll know management can witness all transactions. Establish with your team that the quality assurance methods you implement are being used to improve everyone's experience – including theirs!
Escalation
Effective escalation is a key factor in the arena of customer satisfaction. As you reduce the ability of a representative to escalate calls, first-call resolutions and overall customer service can be expected to plummet. Escalation works on multiple levels: it allows a caller to reach someone who can fix their problem, even when it's above and beyond the capabilities of the original representative they were connected with, and it helps the customer understand that they're being properly attended to. Messy 'endless circle' escalation and a complete lack of escalation capabilities have a devastating effect on the customer's experience.
Bonuses
Any call center utilizing bonuses should highly consider tying those bonuses to call resolution and customer satisfaction metrics. Allocating bonuses based on sales, schedule adherence, and various other purely productivity-based metrics will result in disasters on your customer satisfaction front. Bonuses encourage employees to obtain those bonuses, whatever it takes. The law of intended consequences should be firmly in your mind when developing a bonus strategy for the team.
By working in tandem with lead executives and managers, optimizing the team's procedures becomes a normal part of doing business. And fortunately, by placing a priority on feedback loops and attention to detail regarding call agent analytics, it's possible to turn your call center into a model of success.
Make sure to download your free copy of the TCPA Compliance Checklist eBook to keep your agents and call center on track with the new TCPA regulations.