Four Key Areas Where Predictive Dialers Help Boost Call Center ROI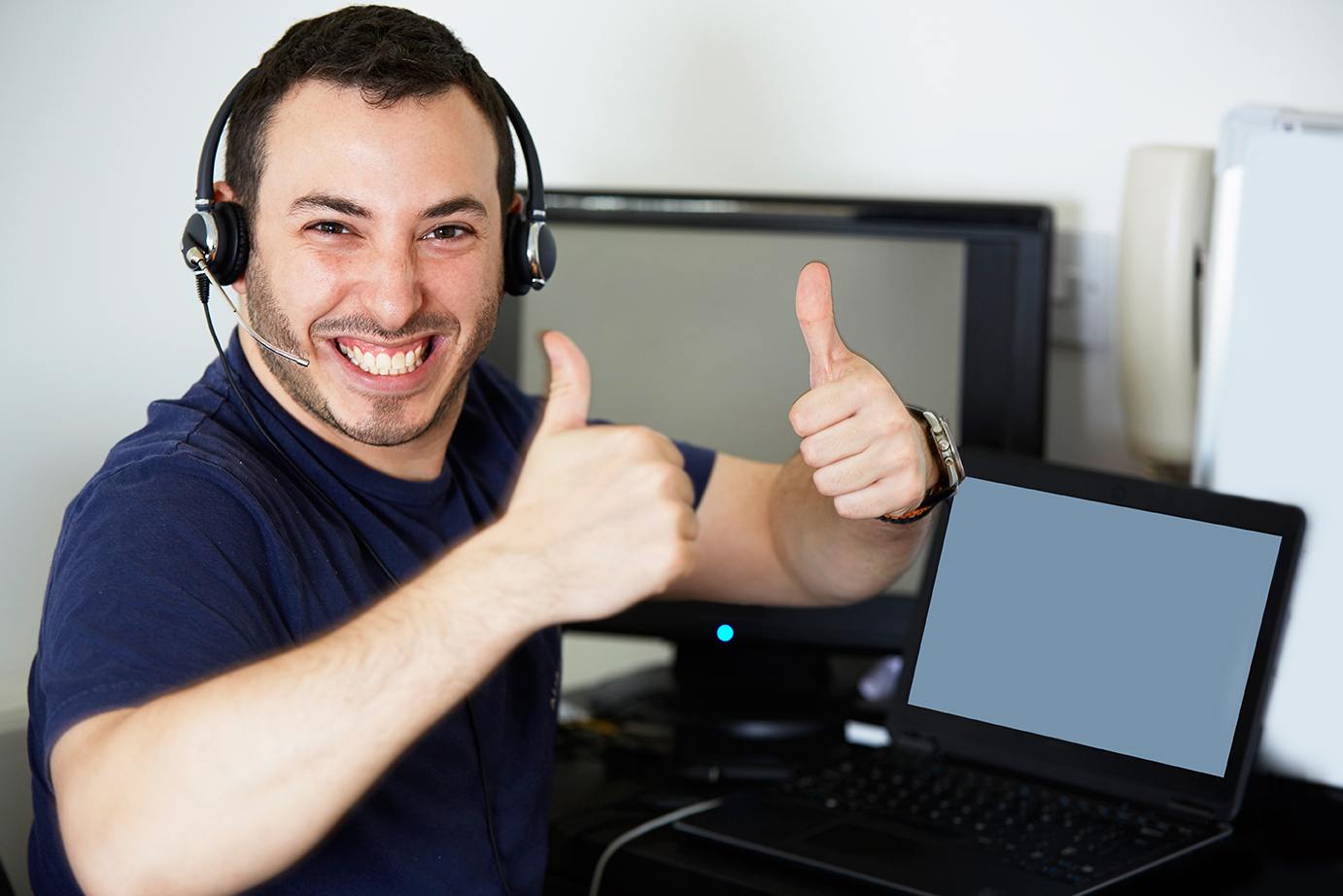 Every organization wants to ensure that it's running as efficiently as possible, and call centers are no exception. Cloud-based call center software can help businesses overcome challenges that the industry has struggled with since its inception.
Many new technologies have helped reduce downtime and increase employee efficiency. Predictive dialers are a prime example of this industry-changing technology and are able to greatly increase caller productivity in the following ways.
Increase Right Party Contacts Per Hour
A top key performance indicator (KPI) for call centers is the number of right-party contacts (RPCs), or qualified leads, that a caller can reach in a given amount of time. There are three main categories for outgoing calls: unanswered (busy signal, voicemail, etc.); non-qualified (recipient is either unable or unwilling to proceed further); and qualified.
While non-qualified calls are difficult to decrease, unanswered calls can be handled entirely by predictive dialing software. This technology works its way through a list of phone numbers, hanging up immediately if it reaches a busy tone or voicemail and continues to the next number. Call agents are only involved once a successful connection has been made. This greatly increases opportunity to reach and sell to qualified leads for the same amount of caller time.
Reducing Idle Call Agents
Predictive dialers can also assist in cutting down idle time in two ways. First, the software eliminates user error or delay, moving agents swiftly into the next phone call as soon as the current one is ended.
Predictive dialing solutions like TCN's can even display call information through an agent gateway as soon as phones are dialed, so employees don't have to waste time preparing paperwork and can simply jump into a conversation immediately. This software is perfect for eliminating administrative time that lowers caller productivity.
The second cause of idle employees is related to forecasting accuracy, rather than administrative tasks. With the reporting interface in cloud-based call center software, businesses are better able to see average caller occupancy and workload, down to the most active days and hours. The resulting data accuracy will help decision-makers avoid recruiting a workforce that's too big or too little, minimizing both caller idle time and customer hold time.
Increase the Number of Live Conversations
There are several technologies designed to call as many numbers as possible and either leave recorded messages or carry out an automated conversation if someone answers. However, these techniques usually don't help build trust with customers, sometimes even damaging the company image.
Whenever possible, you want to avoid making employees feel and sound like robots. Instead, encourage call agents to engage in live, human conversations and build relationships with callers.
Reduce Compliance Risk
The Telephone Consumer Protection Act (TCPA) prohibits unsolicited calls to cell phones, a rule which many call centers struggle to comply with, especially as many consumers are porting landline numbers to mobile phones.
While some find this rule outdated and overly restrictive, it is still important for call centers to comply. TCN's predictive dialer removes cell phone numbers from call lists to help keep centers remain compliant. It also offers a number of other compliance features that helps, including call recording that can be paused to protect sensitive customer information and manual call approvals, which enable supervisors to approve numbers before call agents can proceed.
For the call center industry, predictive dialing is an influential technology that reduces wasted time while bringing increased productivity insights and helping companies avoid common compliance pitfalls.
For more information on how technology can help your call center to run smarter, check out our Top 10 List When Considering a Cloud-Based Contact Center Solution whitepaper.