The Multichannel Call Center and Its Impact on Customer Service and Agent Efficiency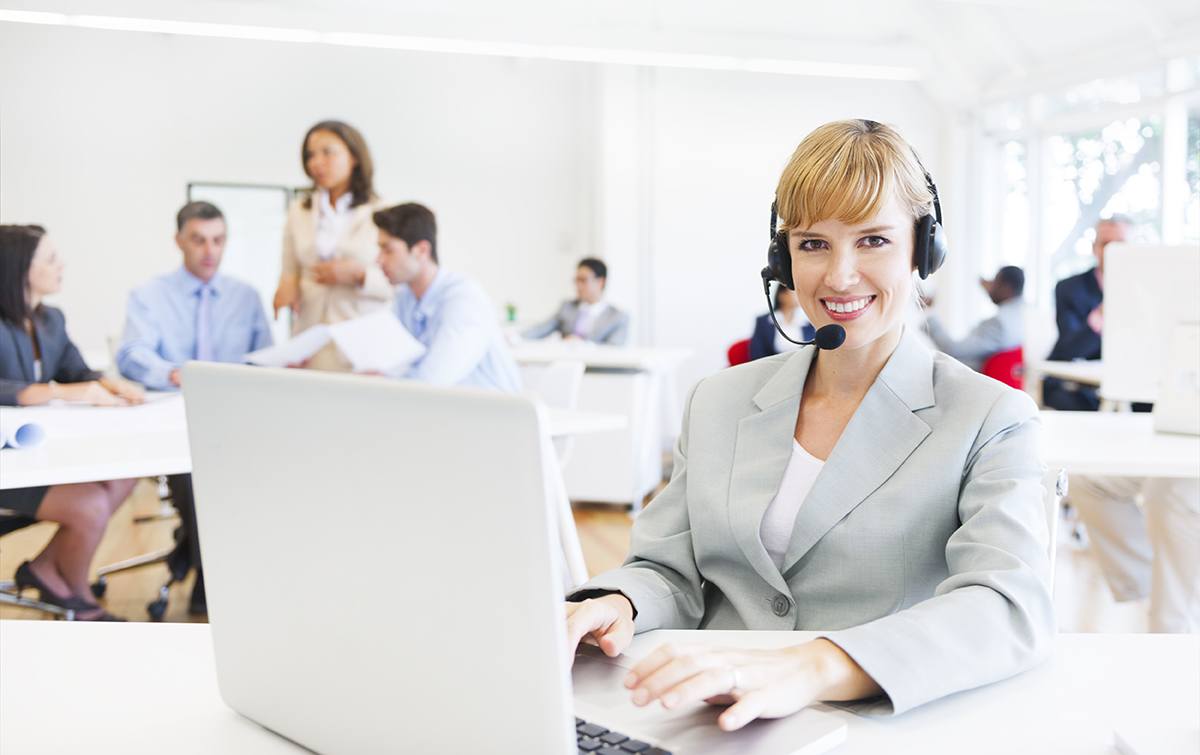 When looking back on how technology has revolutionized communication, we often point out the physical changes. Who could fathom using some of the earliest forms of long distance communication methods such as smoke signals and carrier pigeons in today's modern society?
Call center technology has certainly benefitted from modern advances, with changes in both hardware and software revolutionizing the industry in recent years. From hands-free phones to cloud-based call center software to business intelligence analytics, the industry is moving forward at a rapid pace that shows no sign of slowing down. Nor should it.
There is no doubt that the development of computers, mobile phones and the Internet has made communication a lot easier. While technology has brought us some of the latest and greatest devices, it has also set forth higher expectations of speed and consistency. This has established a digital world that seeks answers instantaneously, sometimes without involving human interaction.
These expectations have carried over to the call center, too. As more call centers are updating their in-house systems to eliminate equipment and seek efficiency through Voice over Internet Protocol (VoIP) options like cloud-based technology, they are also taking strides to integrate multichannel services.
Multichannel call centers have proven the ability to lower cost for organizations across various industries, but it is also import to understand how adopting multichannel solutions can impact customer service and call center agent efficiency.
Reach Customers on Their Preferred Channel
Call centers can now put the power into the hands of the customer. Dialing a number is no longer the only option for companies to reach out to their customer base – or for the customer to reach them. With multichannel solutions, contact centers can communicate via SMS (text), emails, online chat and online social platforms, as well as the traditional phone outreach.
Providing people with various channels delivers better customer service and convenience. The customer now has the ability to make the decision as to which channel can best address their needs on their schedule.
Having multichannel capabilities also delivers customer engagement benefits for call centers. Communicating across any channel allows businesses to better understand consumers' needs and better manage interactions. Plus, with leading-edge multichannel call center solutions that integrate with customer relationship management (CRM) systems, agents retain a single record of the customer, regardless of the channel. This saves the customer from having to relay his or her story for each agent – whether via text, email or phone. Being armed with this information can help organizations improve customer satisfaction, among other benefits.
Reduce Hold Times
It's important that businesses value customer service as a major determinant of retention. Providing customers with call centers that are able to handle issues in a timely manner can make or break the relationship.
In short, less hold time equals happier customers.
With more call centers addressing customer service through different channels, those who prefer to call can expect a shorter wait time than in the past. Some multichannel call centers are even directing calls specifically for escalations or high value consumers only. Customers who call in are competing with fewer of their peers, resulting in less time on the phone when the businesses use multichannel call centers. This is all good news for customers – and call centers, too, as the longer customers are on hold, the more opportunity there is for frustration to build and for a good call to go south.
Studies show that low average hold times (AHT) and timely call resolution, even for a positive interaction with a company, dramatically affect customer satisfaction. In fact, one study indicates that nearly 60% of respondents think that as little as a minute on hold is too long to wait. Being equipped with the call center technology that enables agents to engage with customers on multiple channels ensures that your business can answer questions at any time and reduce wait times across the board.
Increase Agent Efficiency
While gains in customer service are key benefits for multichannel call center solutions, there are also pluses for call center agents. We all know that being a call center agent is no walk in the park. Customer interactions are – at times – completely unpredictable. Multichannel call center solutions enable agents to better serve the customer by creating selective tasks depending on the skill level of each agent.
For example, if a customer wants to pay a bill versus registering a complaint about a technical issue, routing them to the agent who can best meet his or her respective need ensures that agents can quickly resolve the calls they receive, increasing that all-important agent efficiency, as well as leaving callers satisfied with their encounters.
Also aiding with efficiency and productivity is multichannel call center solutions' ability to maintain a single customer record across every contact channel. With extended multichannel capabilities, agents automatically know when and what was communicated through other channels in earlier customer interactions – like a customer who calls in to discuss new features that were sent via a text message or email. This enables the agent to pick up where the last conversation left off for seamless communication.
Multichannel call center capabilities are necessary now more than ever, highlighting the importance of adopting technology that makes customer satisfaction a key deliverable. Enabling customers to choose which channel they want to use, reducing hold times and even increasing agent efficiency are just the tip of the iceberg when if comes to the benefits the capability can deliver for call centers of all sizes.
Find out more about other important qualities necessary for a modern-day contact center – check out our Top 10 List When Considering a Cloud-Based Contact Center Solution whitepaper.