5 Ways to Guarantee Success in the Customer Service Call Center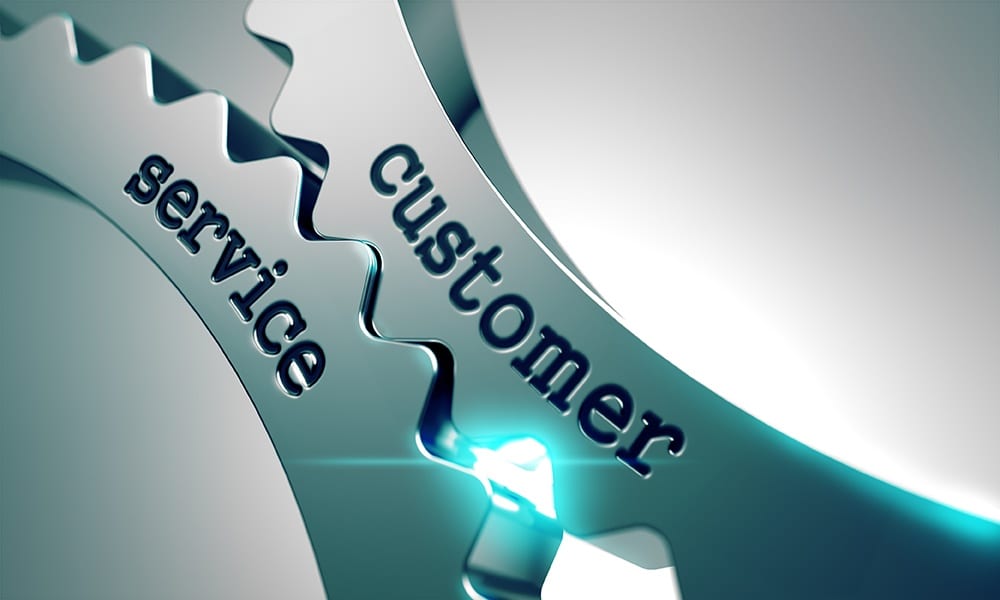 With the high price of understaffing—like missing service level targets, high agent turnover, and more— customer service call centers often feel pressured to hire more agents or to increase the number of assigned shift hours. But size is no guarantee of success. A call center agency or department boasting filled seats doesn't always translate into happier customers and agents, nor does it necessarily produce increased efficiency and productivity.
Rather, success in customer service call centers arises from other factors. We cover five of them here.
1. Scalability
2. Blended Call Centers
3. Training and Support
4. Metrics, Measurement, and Insights
5. Call Center Compliance
With those five elements in hand, your customer service department or call center agency will succeed not only in 2017 but also in years to come.
1. Scalability
Scalability refers to your ability to expand or contract services as demand warrants. The process holds some parallels to the water cycle. When the temperature dips, water freezes. Temperate conditions prompt the water to return to its liquid state. In excessively hot temperatures, the water turns to steam.
The substance — the water — remains the same. It only changes form as external elements affect it. A similar scenario occurs with the scalable, cloud-based call center. It grows to meet increased demand, for either outbound calling efforts or an influx of inbound calls, and shrinks back to normal operating size when demand decreases. What's more, the best in scalability means savings on overhead; as demand fluctuates for call center services over time, they are spared the price of hardware and services that are not generating income.
2. Blended Call Centers
The blended call center builds upon scalability. It also involves cloud-based call center platforms that can perform complex algorithms and computations within seconds. Truly blended call center software automatically redirects agent's efforts according to set priorities.
With a blended outbound-inbound feature, incoming calls route one of two ways. First, they can go to a customized, scripted message. Second, they can be sent to a logged-in agent. That agent experiences no downtime as he or she changes from outbound to inbound efforts; no, the outbound calls simply pause for a moment so that the agent can speak with the customer. Once he or she finishes the call, the suspended outbound campaign resumes. Subsequently, call center efficiency increases.
3. Training and Support
In the sports arena, winning seasons come through training and support. Customer service call centers are no different. Success arises as each agent receives training and coaching.
Training could take any number of avenues. It might include regular sessions about how to best use cloud-based call center software. It could focus on customer service skills and best practices. Support complements the training. Managers and peers can help agents grow into successful, charming customer service representatives.
4. Metrics, Measurement, and Insights
Metrics and measurement assess the call center agency or department's performance. They inspect key performance indicators (KPIs) for customer service. They also measure efficiency, productivity, and the success of training efforts.
What you discover from KPIs can be surprising. You may realize your best agents or branches have even more potential than you guessed. Or, you might discover other levers to increase current agent efficiency and productivity. Some agents, for instance, might reach peak performance levels if assigned more complex inbound calls. Others work more productively if given outbound calls because of their natural charisma. Skills-based call routing can capitalize on these insights.
5. Call Center Compliance
Call center compliance is critical in today's heavily regulated environment. Without compliance at the forefront of the customer service call center, the call center will fail—sometimes catastrophically so. Lawsuits abound, as do chances for public relations crises.
Because of that, compliance should be embedded within the software you use, from customer relationship management (CRM) systems to call center platforms. You should also focus on compliance training. Agents need to know how to stay within federal- and state-level guidelines so that they safeguard company and customer information.
Ready to see what a scalable call center platform can do for you? Request a demo today.