TCN named Product Challenger in ISG Provider Lens™ 2022
Europe & U.K. Report
TCN has been named as a Product Challenger in the annual ISG Provider Lens™ report for Contact Centre as a Service (CCaaS) – CX 2022.
ISG analyses relevant software vendors and service providers in the global market, based on a multi-phased research and analysis process. Organisations are ranked on multiple criteria and placed relative to each other with their competitive strengths.
In the 2022 report, TCN is honored to be recognised as a Product Challenger in the Contact Centre as a Service.
Technological advances have significantly changed the way customer service is being delivered.
Advanced CCaaS platforms with automation are now mainstream
With the rise of new working models and technologies globally, which is
also prevalent in Europe and the U.K., companies are evaluating and adapting to new ways of working. They are also accelerating their customer experience solutions and services plans while considering the benefits of adopting these CCaaS offerings. ISG has confirmed TCN to be a Product Challenger for CCaaS.
TCN Contact Centre as a Service – CX Product Challenger
The Operator CCaaS platform offers a flexible platform with real-time scalability and efficient, quick installations. Operator by TCN empowers contact centres via seamless integration and delivery services on a single, feature-rich cloud-based platform.

TCN strengths:
Focus on midmarket and modern payment terms
Unified call center software platform
Industry vertical coverage
Download Report
ISG Provider Lens™ Quadrant
The ISG Provider Lens™ quadrant report on contact centre as a service (CCaaS) focuses on cloud-based platforms and contact centre solutions. In this study, the providers are assessed based on their platform capabilities, open architecture, AI and machine learning capabilities, including speed, reliability, scalability and embedded analytics, and the overall quality of the solutions offered.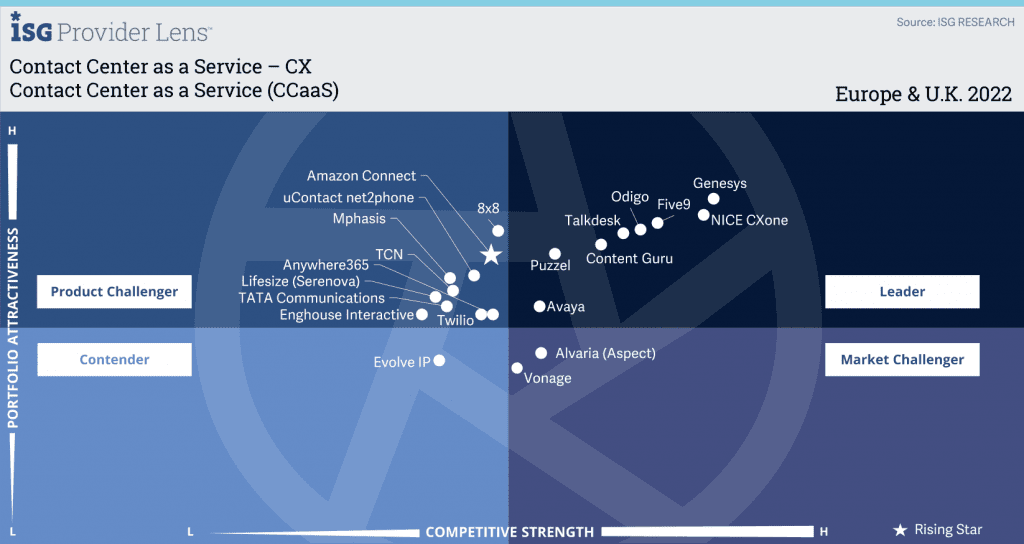 "TCN's cloud-based delivery model allows clients to easily scale and adjust
to evolving business needs"
Kenn Walters
Lead Analyst
About ISG Provider Lens™
ISG (Information Services Group) is a leading global technology research and advisory firm. A trusted business partner to more than 800 clients, including more than 75 of the world's top 100 enterprises, ISG is committed to helping corporations, public sector organizations, and service and technology providers achieve operational excellence and faster growth. The firm specializes in digital transformation services, including automation, cloud and data analytics; sourcing advisory; managed governance and risk services; network carrier services; strategy and operations design; change management; market intelligence and technology research and analysis.
Download Report