7 Tips to Increase Patient Payments in 2017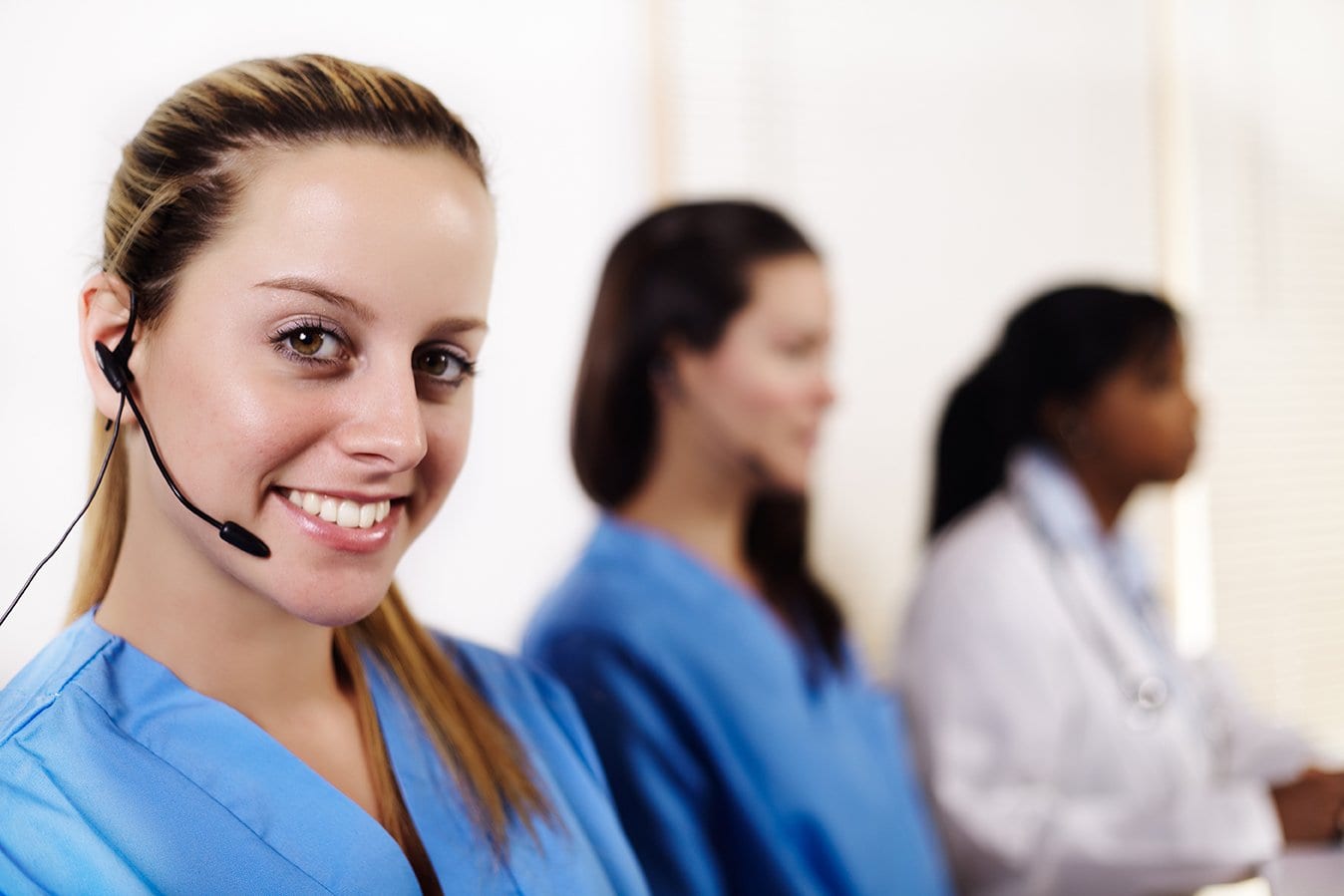 For medical practices, patient payments, or accounts receivable, are an indicator financial health. The low or high number of outstanding bills demonstrates how well the revenue cycle is performing. The number also identifies factors in need of improvement.
Such elements include patient payment policies and internal collections processes. They also encompass ongoing communication with patients, developing metrics and benchmarks for accounts receivable, and investing in the right tools, such as billing and call center software.
With those items established, you can optimize patient payments and shorten the revenue cycle. First, however, we'll explore the foundations underlying these tips.
Patients' Struggle to Pay and Desire for Payment Options
As higher deductible health insurance plans, copays, and health savings accounts become common, patients increasingly pay more money out-of-pocket. The Kaiser Family Foundation reports that 26 percent of Americans ages 18-64 experience problems paying medical bills, and insurance doesn't always mitigate the problem. Approximately one in five Americans with health insurance find it difficult to pay their bills. Income also affects ability to pay. People with moderate or low incomes struggle the most (26 percent and 37 percent respectively) versus people with higher incomes (14 percent).
Most of these people would like to pay their medical bills, but they could use some assistance from their healthcare providers. InstaMed, a provider of medical billing software, offers insight into how medical practices can ease their patients' financial burdens while simultaneously increasing patient payments. The company's survey "Trends in Healthcare Payments" outlines a few key facts:
1. Nine out of 10 patients would like an online bill-pay option.
2. If they could, 93 percent would pay bills through a provider's or insurance carrier's payment portal. Forty-eight (48) percent said they would either manually or automatically pay their bills via their online banking account.
3. Almost 80 percent of patients would like the convenience of paying their medical bills in a single location.
With that background in mind, you're ready to implement some changes in your revenue cycle management. These updates will help patients pay their bills and improve your medical practice's financial health.
1. Develop Your Metrics and Benchmarks
To assess impact on your collections efforts, establish internal metrics and industry-wide benchmarks. The easiest place to start is with a measurement of days in accounts receivable. The figure clearly shows how well your practice is faring on a daily, weekly, monthly, quarterly, and annual basis. To begin measuring your accounts receivable, visit Healthcare Business Management Association. The organization offers an excellent resource on the subject of accounts receivable and billing benchmarks.
2. Develop a Workflow for Collecting Patient Payments
Once you set metrics and benchmarks, evaluate existing workflows and policies. The two pieces develop clarity about your practice and streamline operations. You can make your collection of patient payments even more cost-efficient and effective by exploring modern tools like healthcare billing software and cloud-based call center platforms. TCN's call center application, for example, features VocalRx, an add-on specific to the healthcare setting including hold time reductions, bill pay reminders, self-pay options and beyond.
3. Offer Multiple Ways to Pay
Patients should never be foiled when attempting to pay their medical bills, so make payment easy. Provide several ways for patients to pay, be it online, over the phone, by mail, or in the office. A survey from FiServ, a financial services technology provider, shares that consumers would derive satisfaction from multiple payment options. Today's technologies, like TCN's cloud-based call center platform, make this tip an easy one to accomplish. Also remember to incorporate payment plans into your payment offerings. Not all patients can pay a full bill at once, but they can and will pay it over time.
4. Make Communication Efforts Multi-Purpose
You may already automate appointment and prescription reminders but consider putting the two to other purposes. Depending on your software, it's relatively easy to add a script asking the patient if he or she would like to pay a bill or speak with a representative. The informal reminder to remit payment can prompt the caller to do exactly that, decreasing your overall days in accounts receivable.
5. Prioritize Patients with Large, Outstanding Bills or History of Slow Payment
An impromptu reminder works with some patients, but others require more prodding. These patients should receive additional communications and payment prompts. And, if you worry about trespassing on the FTC's Fair Debt Collections Practices Act, TCN's built-in Compliance Suite can help.
6. Train Your Agents to Ask for Payment
When patients call in to speak with one of your call center agents, the agent should first focus on resolving the caller's issue. He or she should then focus on collecting payment. Because TCN's solution aggregates data from other sources, including your billing software, the agent will know what to prompt for, be it a payment or an appointment.
7. Assess and Refine Your Efforts
Finally, you should regularly check on your call center and collections efforts. Continuous improvement leads to a more streamlined practice and happier patients. Patients always know what's going on with their health condition and bills, and you'll always know what's going on with your medical practice's financial health and accounts receivable.
Ready to take the next step in optimizing patient payments and revenue cycle management? Request a demo of the TCN platform today.