10 Inbound Customer Service Trends to Watch in 2017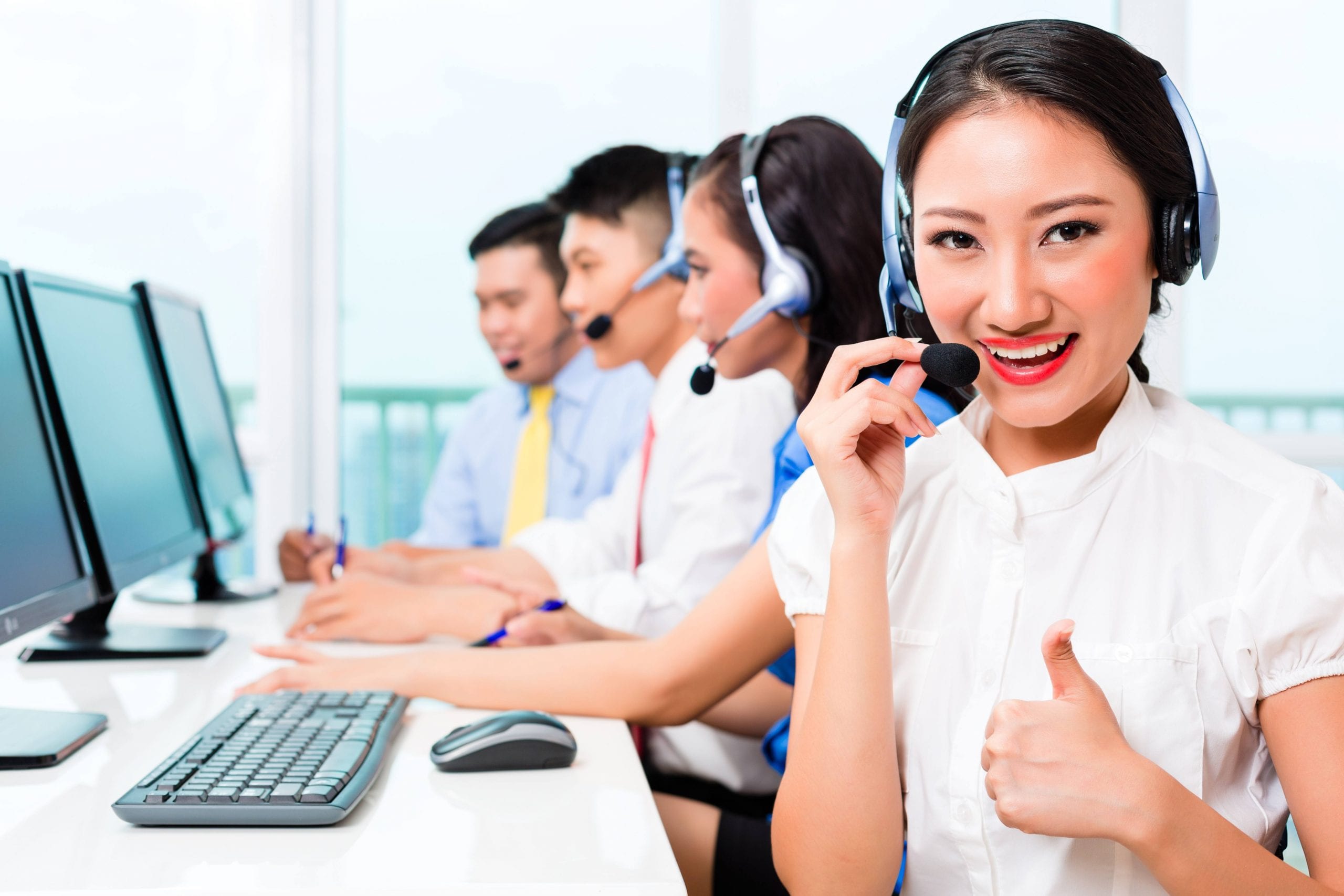 According to Accenture's "Customer 202: Are You Future-Ready or Reliving the Past?," consumers are and will become increasingly "nonstop." That is,
"the rise of digital has given consumers many more options for interacting with companies they patronize. But companies have been slow to recognize when and how these channels fit the preferences of different groups of consumers. […] As a result, they [companies] continue to fall short of consumers' expectations and, consequently, miss out on substantial revenue growth opportunities"
A recent report from Forrester, which covers customer service specifically, echoes Accenture's findings. The report states, "Customers decide how customer-centric your company is. Customers expect easy, effective, deeply personal service, and this is shaping technology priorities." It also shapes several 2017 inbound customer service trends. Ten of them are covered below.
1. Technology Straddles Customers' and Agents' Worlds
In 2017, companies and call center agencies will view technology in a different light. No longer will it serve either a back-end or front-end goal. Instead, it will serve both. Technology will be used by customers, by inbound call center agents on behalf on customers, or be shared simultaneously by customers and agents.
2. Self-Service Takes Preeminence
Customers veer away from what some call "phone tree hell" and toward self-service options. They want resolution to their problem, now, not after waiting on the phone for 45 minutes. Inbound customer service agents won't fade away in the dichotomy, but their roles could change from customer support to customer success.
3. Personalization Becomes Increasingly Paramount
Personalization has been the name of the game for a while, but it will expand its reach in 2017. For inbound customer service agents, this means they will need to know to whom they're speaking at the first point of contact. Customer relationship management (CRM) software, cloud-based call center platforms, and single customer records will help them accomplish the task.
4. Artificial Intelligence (AI) Assists the Inbound Customer Service Agent
Artificial intelligence (AI) may be one of the top trends to watch this year with all the investment activity predicted to occur. AI typically powers customer service tools like chatbots, self-service wizards, and robots. Such tools don't diminish the inbound customer service agent; rather, they streamline routine tasks and capture basic contact data so that the agent can focus on more complex customer service cases.
5. Omni-Channel Takes Up Permanent Residence in the Call Center
Omni-channel is another trend that's been bubbling for a few years. This year may be the one in which it ascends to permanent residency. What remains to be seen is how companies and customer service departments will respond. Some fear spreading themselves too thin. Others seem to be taking a more sensible approach. They plan to identify the channels where customers spend the majority of their time and to focus primary communication and customer service efforts on them.
6. Faster and Real-Time Service Becomes a Critical Priority
This year will bring "on-demand" to inbound customer service. Customers desire faster replies, if not ones occurring in real-time. Many customer service centers and call center agencies likely will prioritize decreasing wait times, reducing call transfers, and increasing first call resolution (FCR) in response to the demand.
7. Inbound Customer Service Moves to Tiers
Tiered inbound customer service might not be a new concept, but it could become a method of differentiation in 2017. The evolution may owe some thanks to retail and ecommerce; tiered offerings have been a longstanding way to secure loyalty and to outshine the competition. The same could happen with inbound customer service this year, leading to increased customer satisfaction and loyalty.
8. Millennials and Generation Z Impact Communication and Customer Service
No matter how one feels about Millennials or Generation Z, it is true that the younger demographics affect communication and customer service. These two generations have only known a world where the internet exists. Because of that, they immediately go online to search for answers to questions. They also employ text messages much more frequently—yet another reason to invest in omni-channel communications and self-service tools.
9. Cloud Call Centers Turn from Options to Necessities
To keep up with customer expectations, inbound and outbound customer service departments will make cloud call centers must-haves rather than nice-to-haves. A cloud-based platform like TCN's integrates with other tools and software, creating an all-in-one back-end system that powers front-end omni-channel communications and customer service.
10. Data and Testing Continue to Grow in Importance
In 2017, testing customer service channels and measuring efforts (data) will grow more important. Customer service departments and call center agencies increasingly understand how data enhances their ability to respond to customers in real time. It also allows them to fine-tune efforts so that customers enjoy the experience, perhaps so much so that they share it with their friends and family.
Those are the inbound customer service trends to watch in 2017. Which one interests you most?
To take a demo of our cloud-based solution and see how it meets the demands of today's consumers; request a demo.